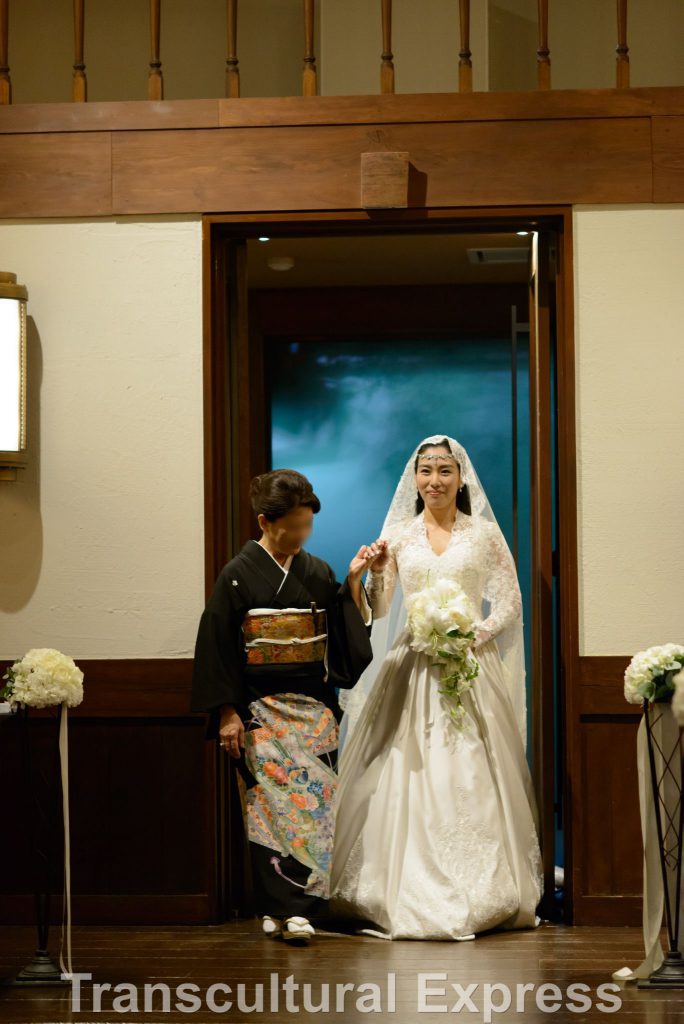 That right there is the proudest moment of my life. The girl I am about to marry just walked through the chapel door and I am thinking to myself, "No doubt about it. She's the best."
We were married at the Sodoh Higashiyama in Kyoto on Friday July 29th 2016. Formerly the private villa of the artist Takeuchi Seiho (1864 – 1942) it is now a very lovely wedding venue (and restaurant!).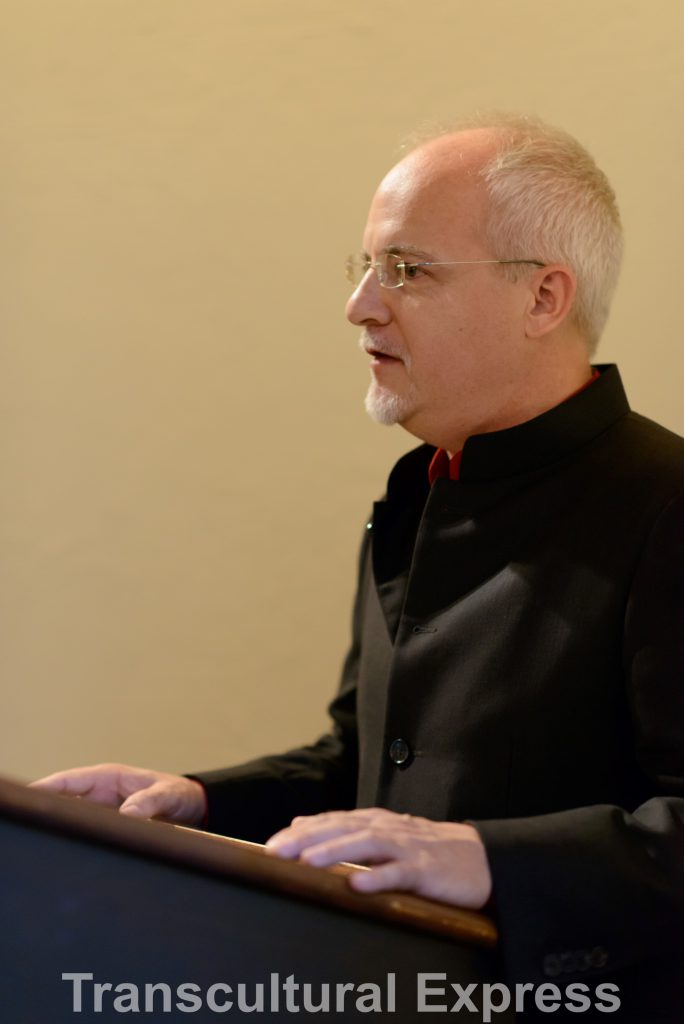 Padraic read Sonnet 116 by William Shakespeare:
Let me not to the marriage of true minds
Admit impediments. Love is not love
Which alters when it alteration finds,
Or bends with the remover to remove:
O no; it is an ever-fixed mark,
That looks on tempests, and is never shaken;
It is the star to every wandering bark,
Whose worth's unknown, although his height be taken.
Love's not Time's fool, though rosy lips and cheeks
Within his bending sickle's compass come;
Love alters not with his brief hours and weeks,
But bears it out even to the edge of doom.
   If this be error and upon me proved,
   I never writ, nor no man ever loved.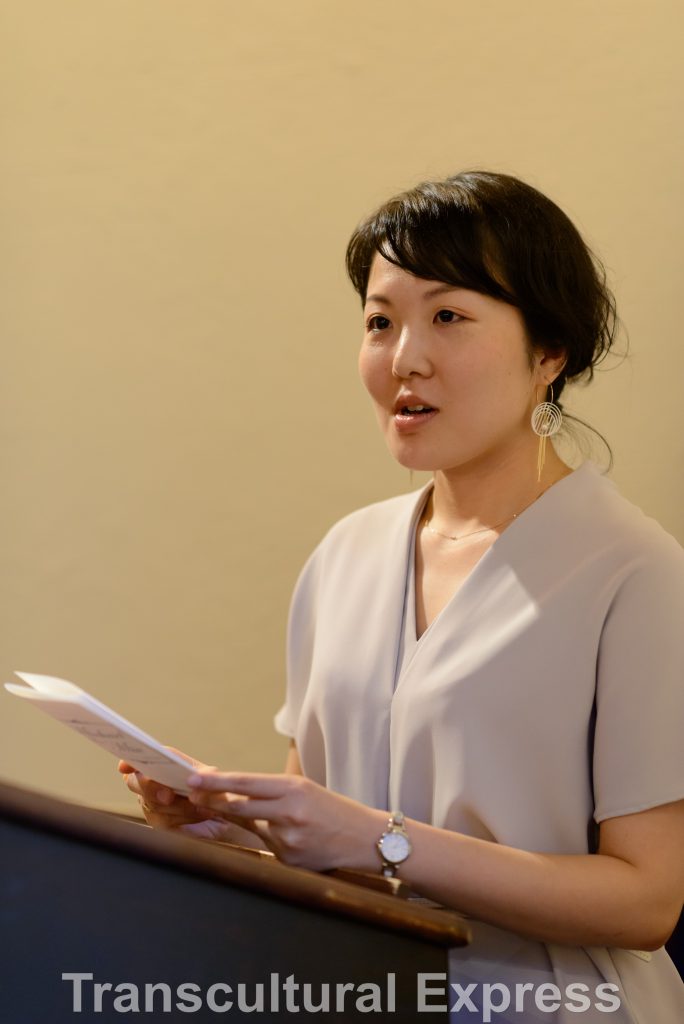 Uchigashima-san read the following poem by Kaneko Misuzu:
愛それは行動です
愛 それは 言葉ではなく
汗をながすこと
愛 それは 言葉ではなく
捧げあうこと
すべての喜びを
ともに分け合い
悲しみ苦しみを
ともに歩むこと
愛 それは 言葉でなく
永遠につづくもの
愛 それは 言葉ではなく
信じあうこと
Love: That is How You Behave
Love:
That is not a word
It is breaking a sweat
Love:
That is not a word
It is a mutual dedication
All of your joys
Sharing together
Through sadness and suffering
Walking together
Love:
That is not a word
It is something everlasting
Love:
That is not a word
It is believing in each other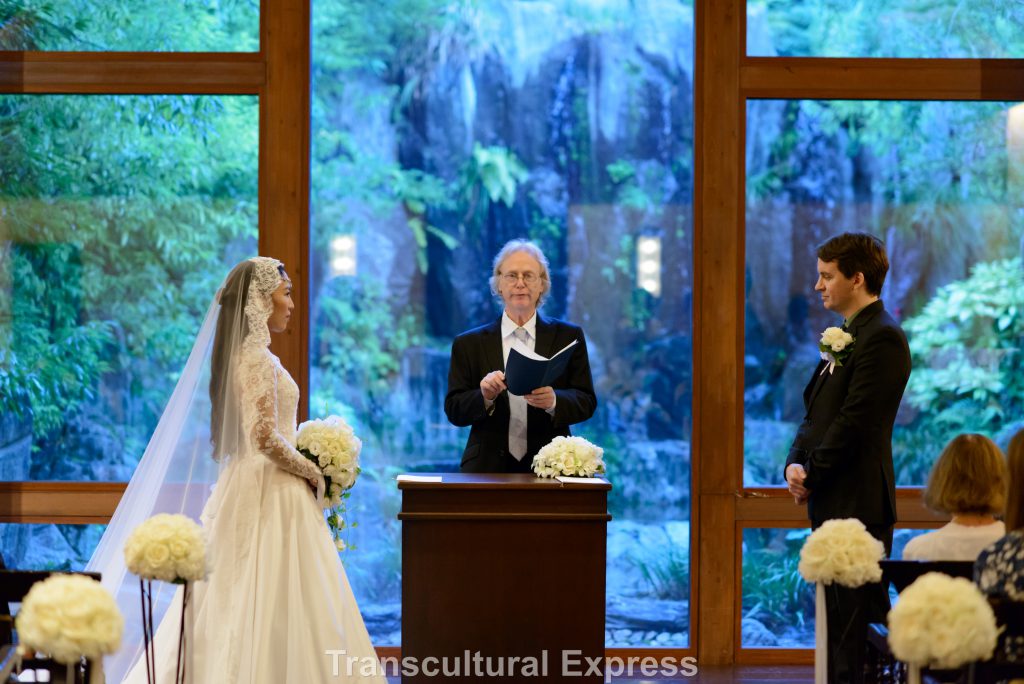 Our friend John D. was our celebrant and graced the ceremony with his gentle Yorkshire tones.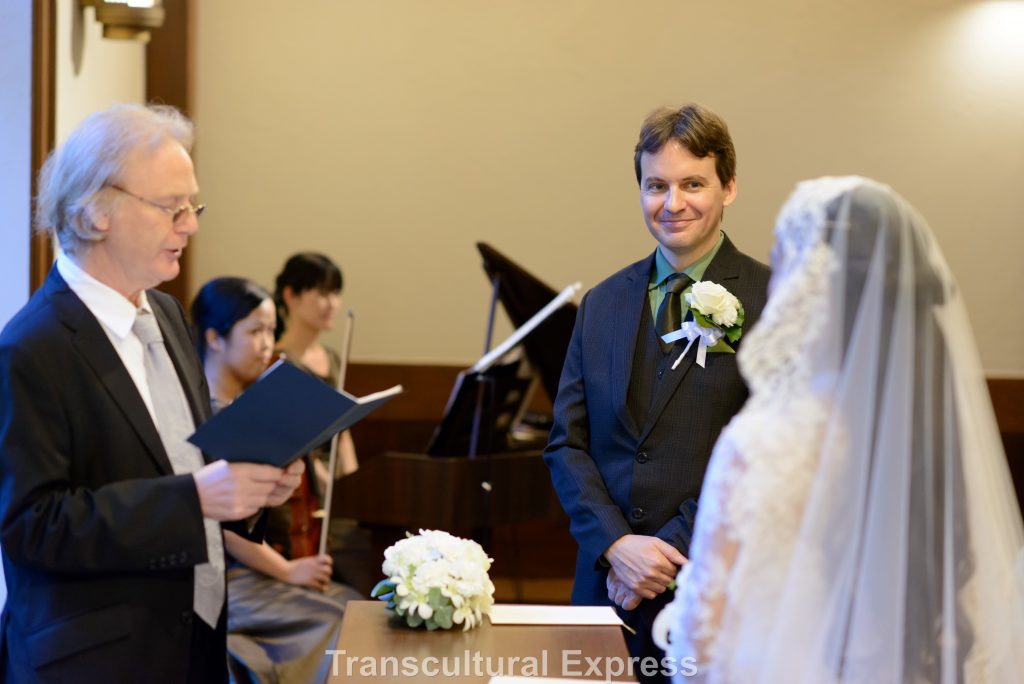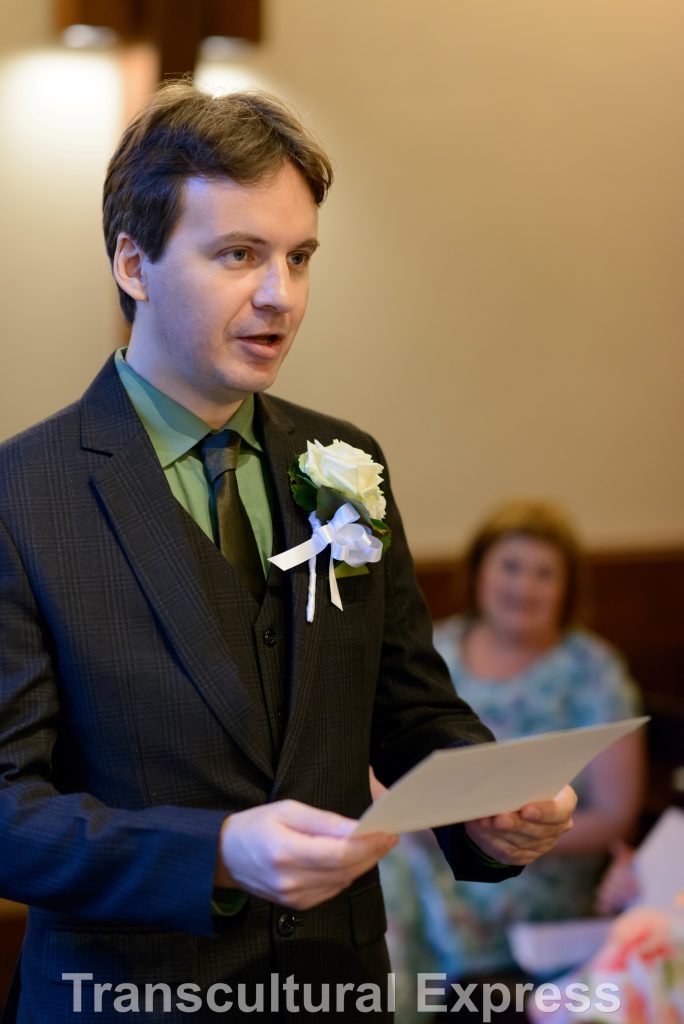 We made our own vows: …to honour and treasure you, to be at your side in times of sorrow and in times of joy, to love and comfort you always, pledging my faithfulness to our union, for all the days of my life.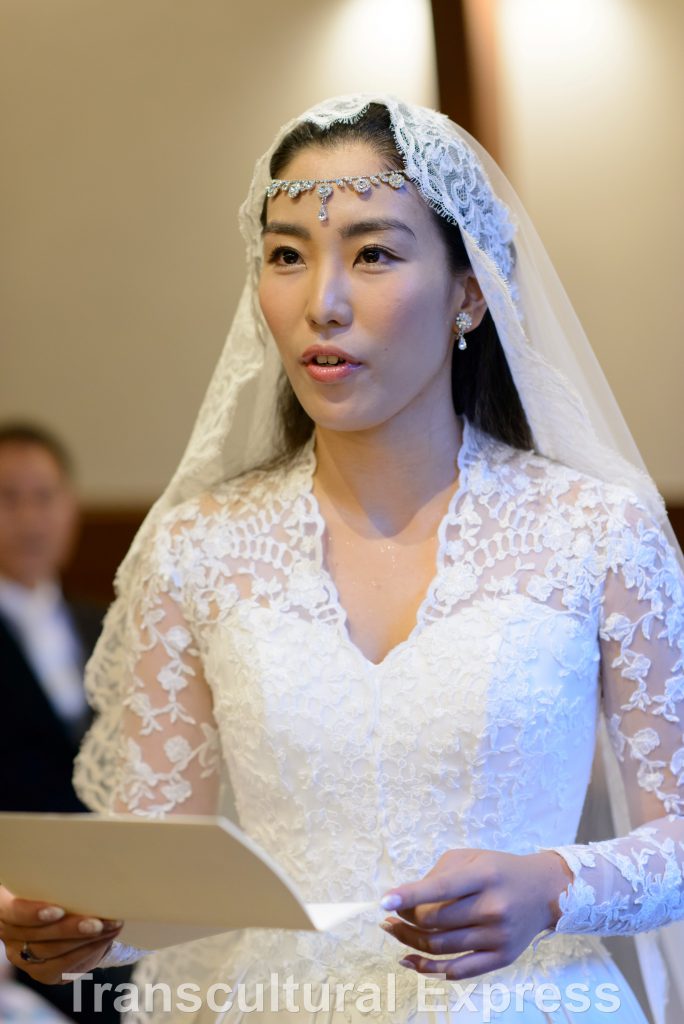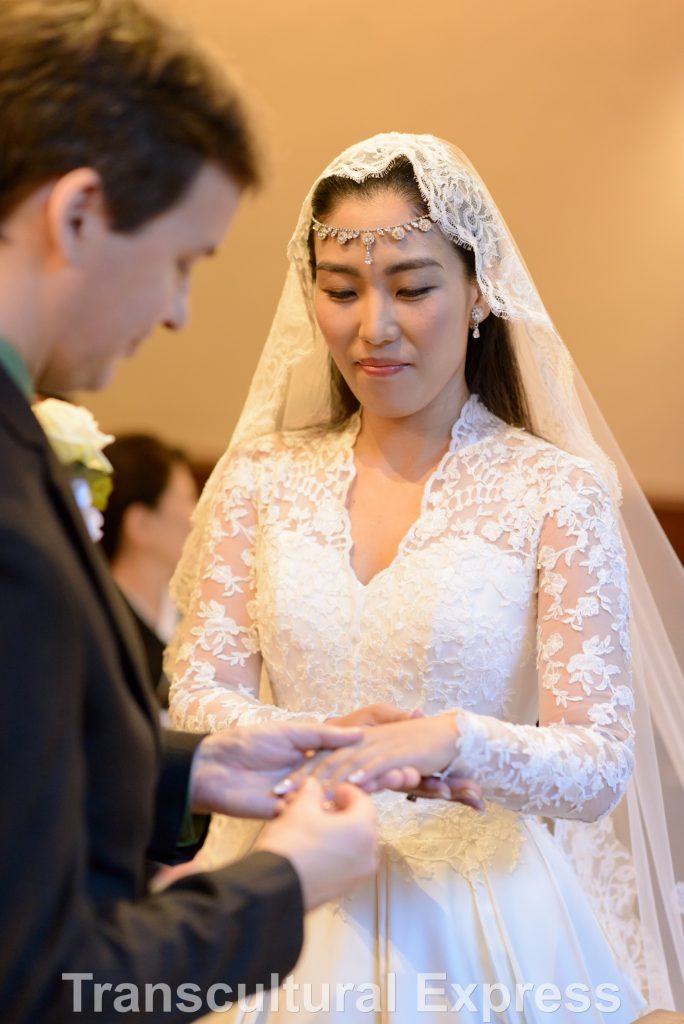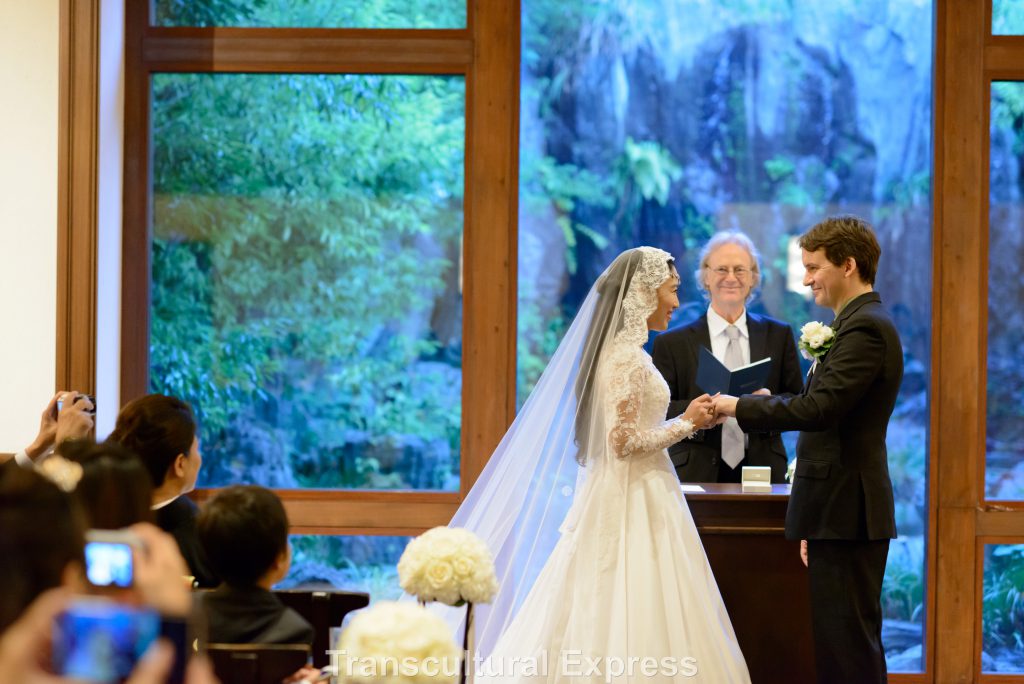 I fell in love with this chapel when I first saw it. With the garden waterfall behind the altar it seemed like a shrine to nature.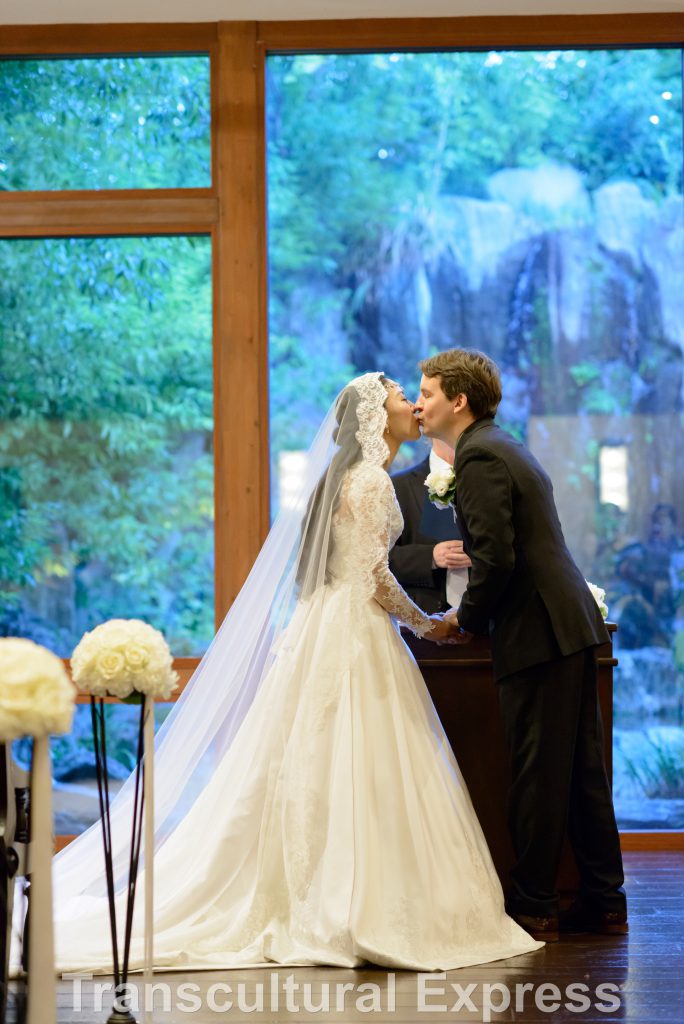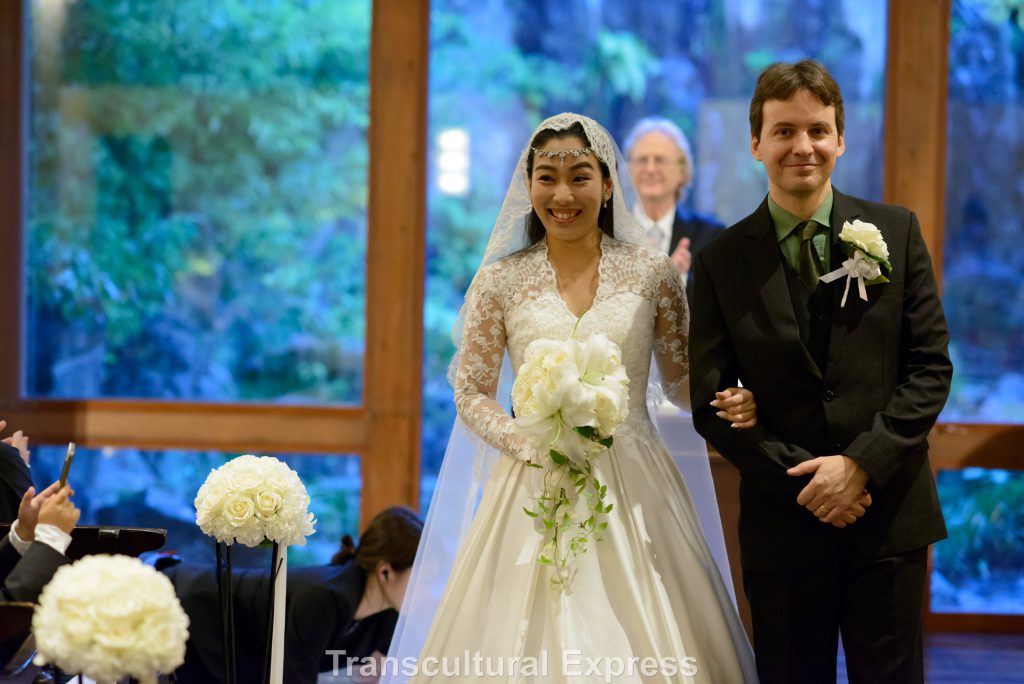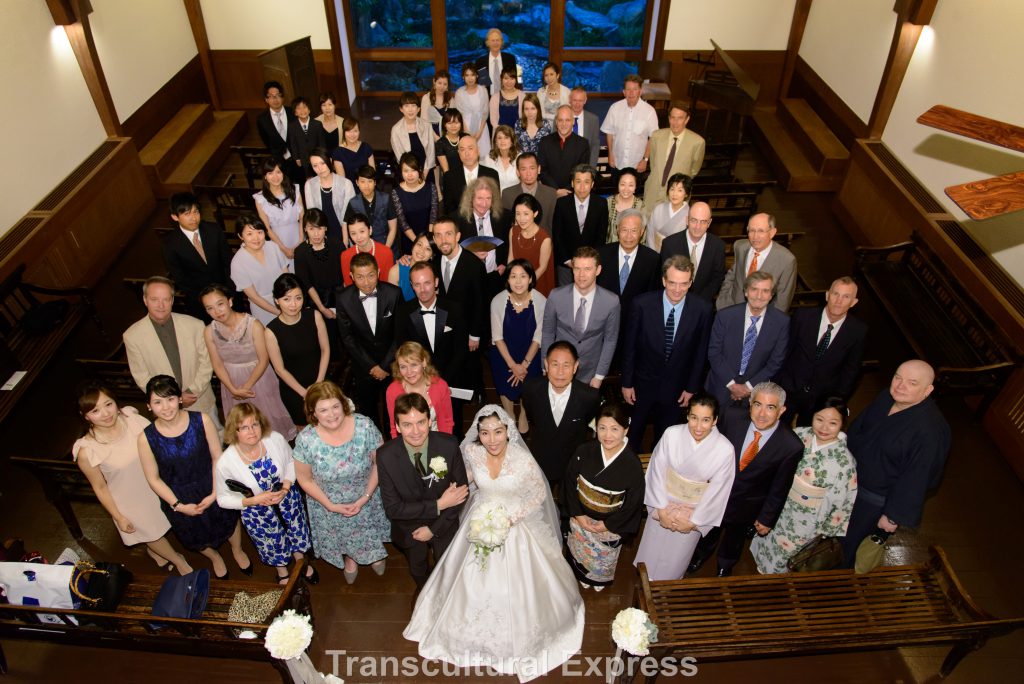 We are blessed with our families and our friends.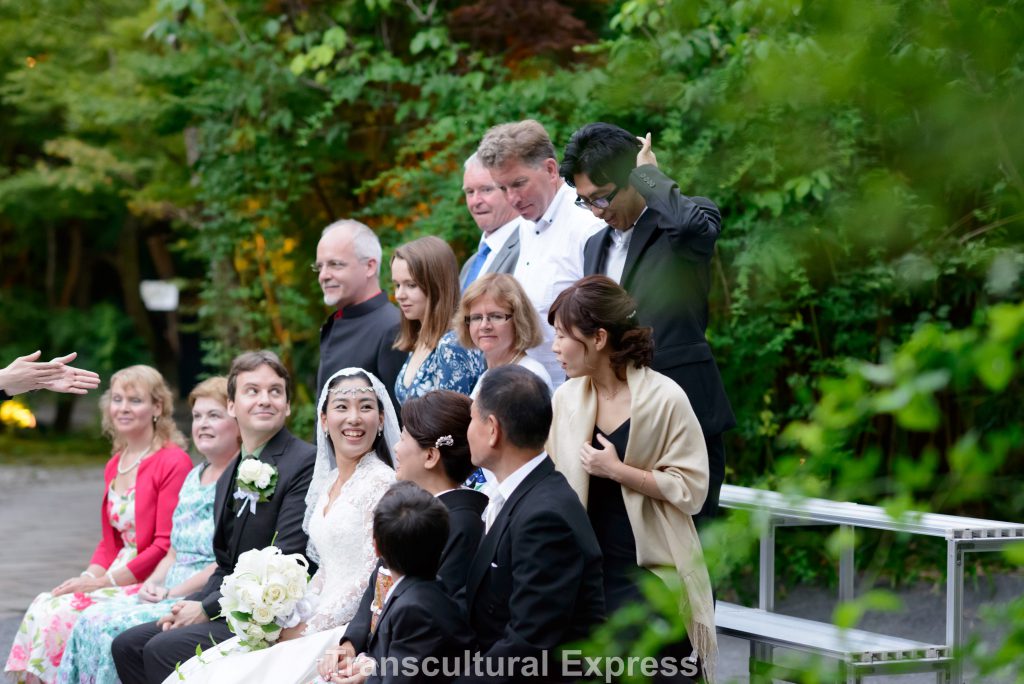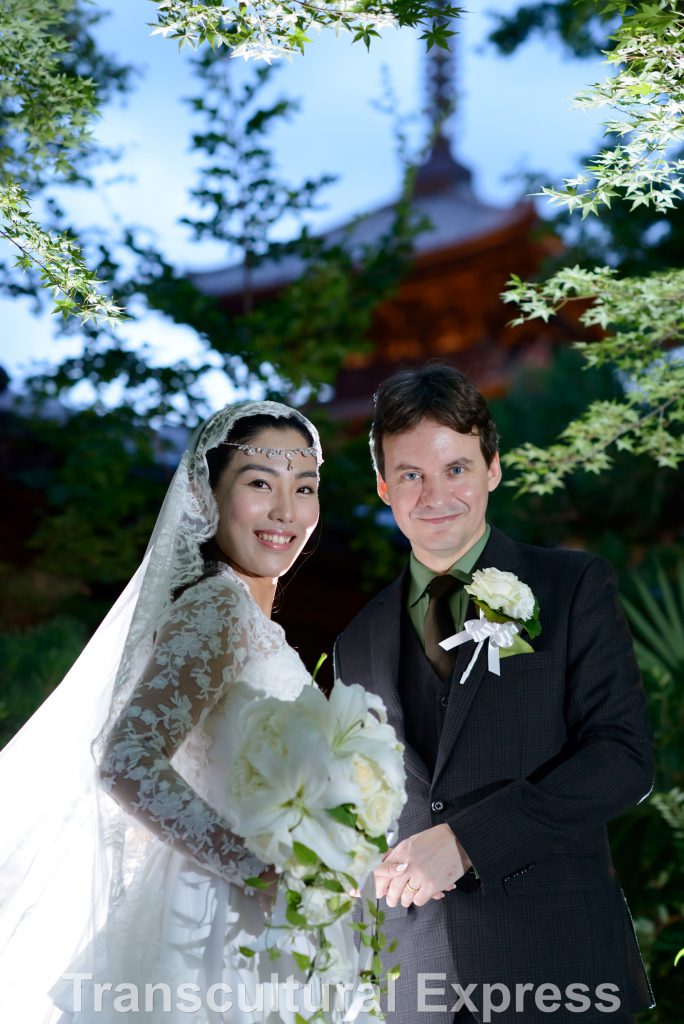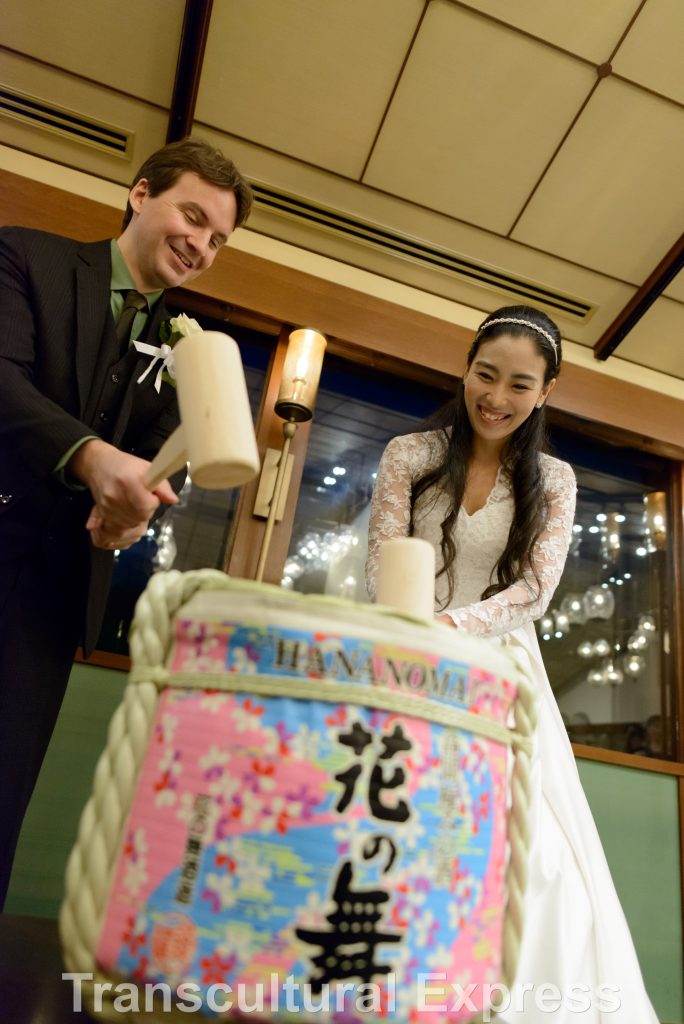 Transcultural traditions: smashing the sake barrel and cutting the cake!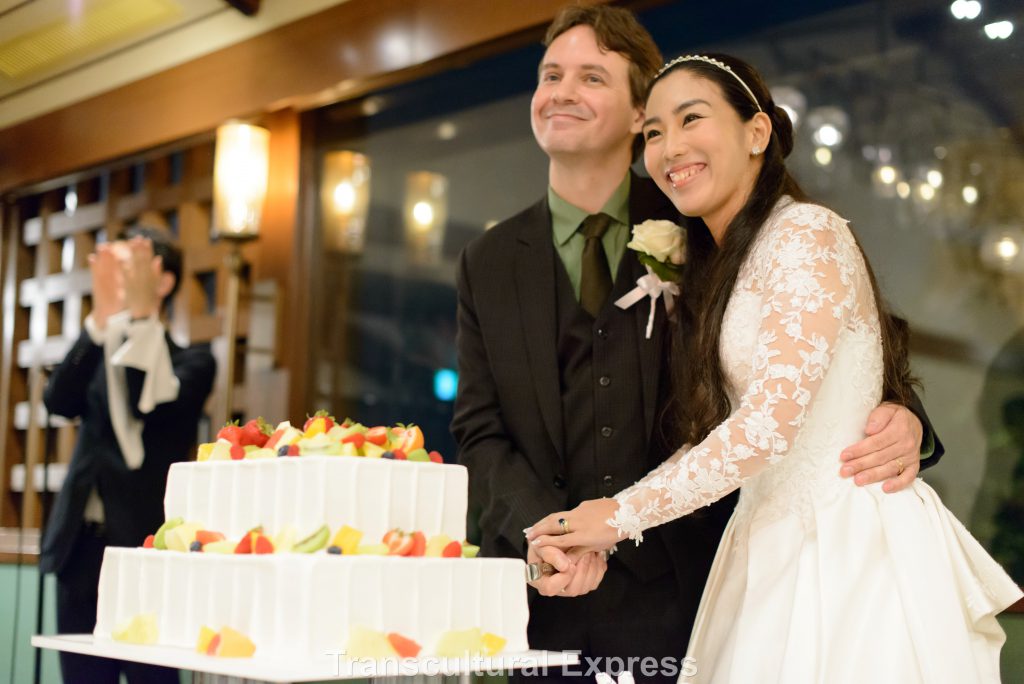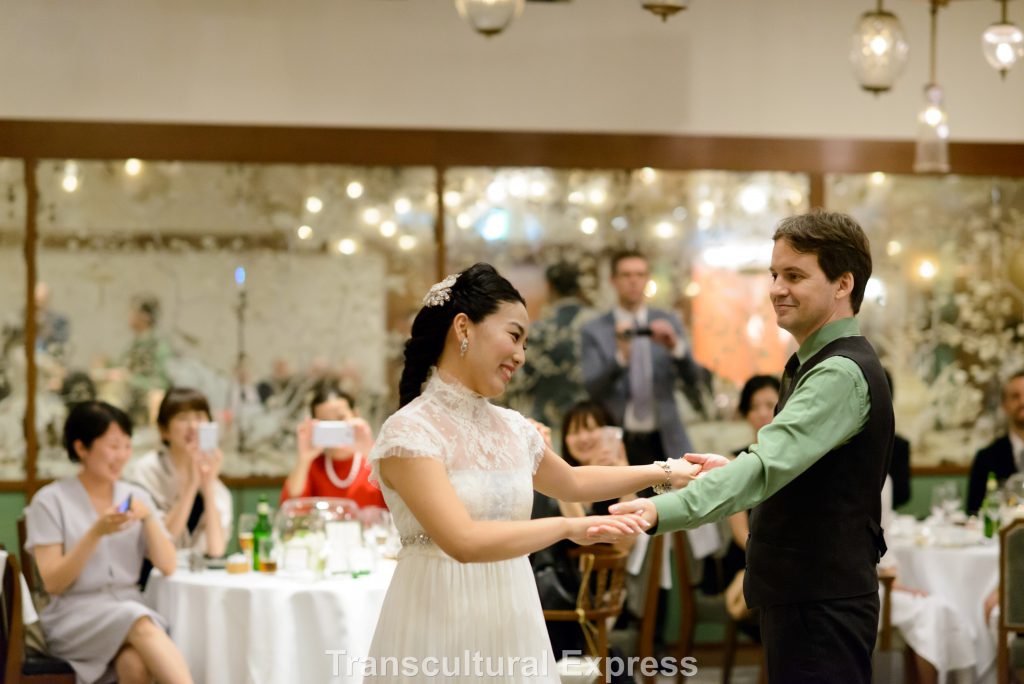 Early in our courtship we went to see the movie "Once" together, so it is a somewhat meaningful movie for us. Our first dance was to the song from the movie, "Falling slowly".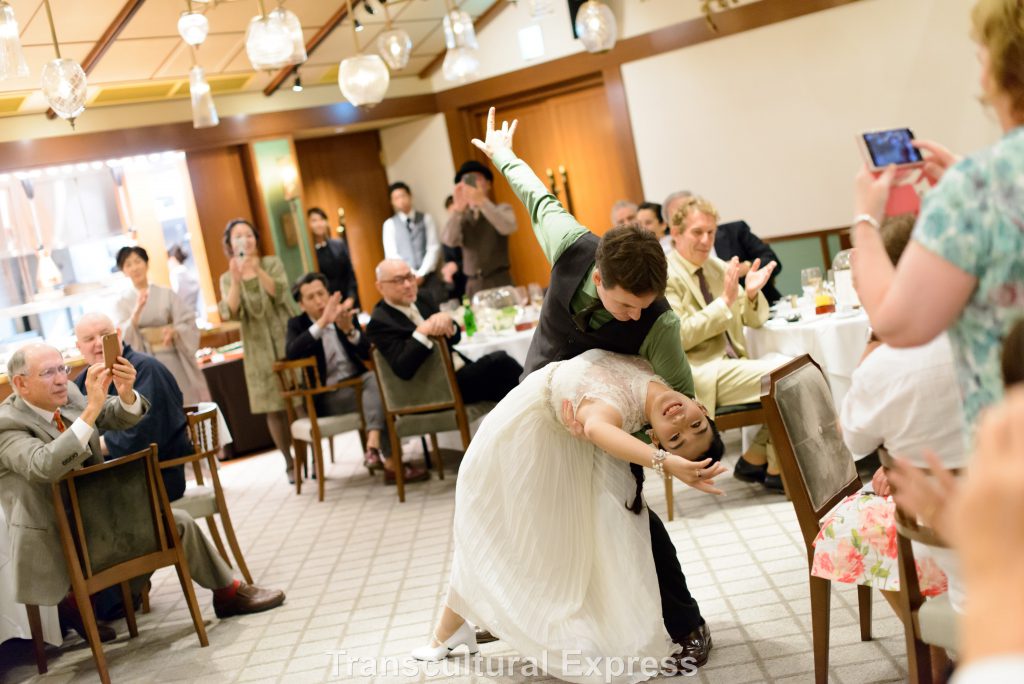 A whole lot of practice went into those moves!
Our dance teacher told us, that a good dance is like a good marriage. For a dance to go smoothly, you can't just think about your own steps, you have to think about your partner's steps too, and with every step, you must consider what is best for you both as a couple. Also, dancing together is fun!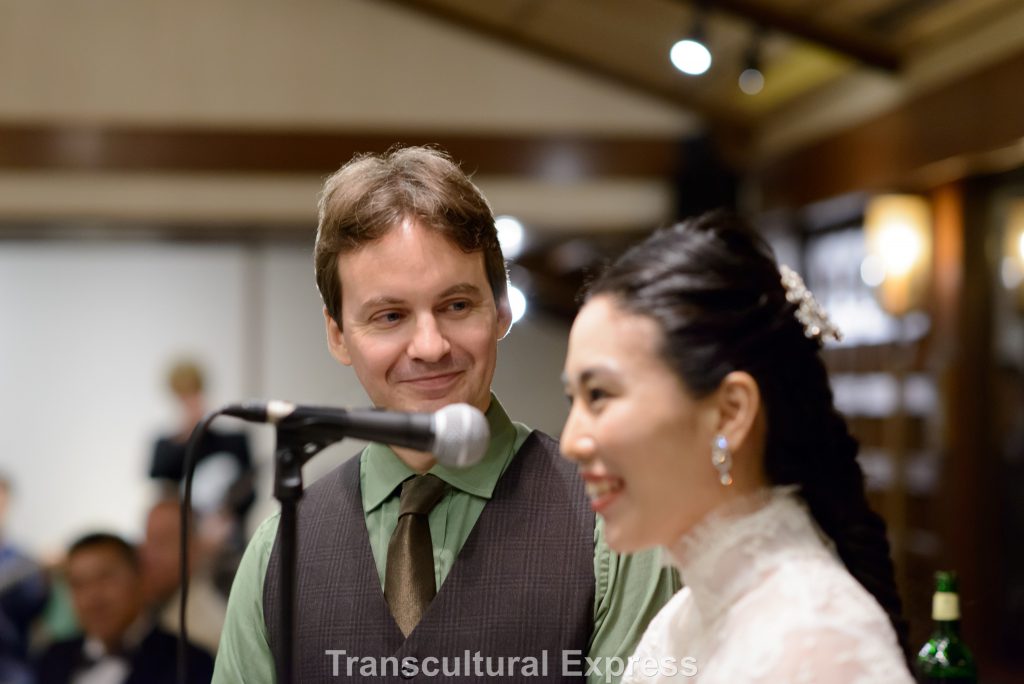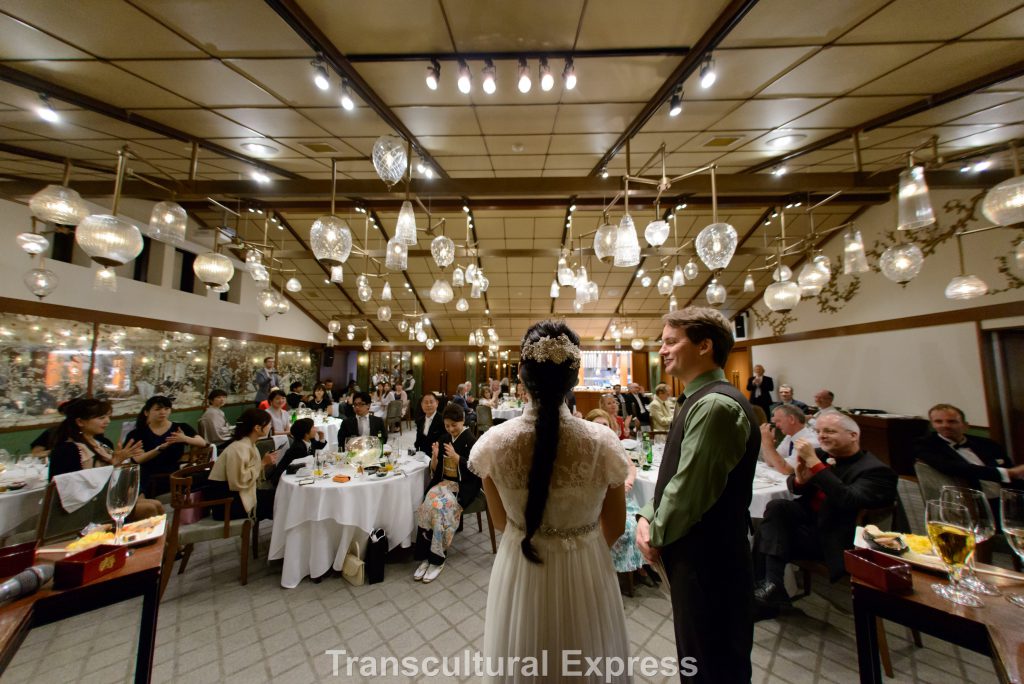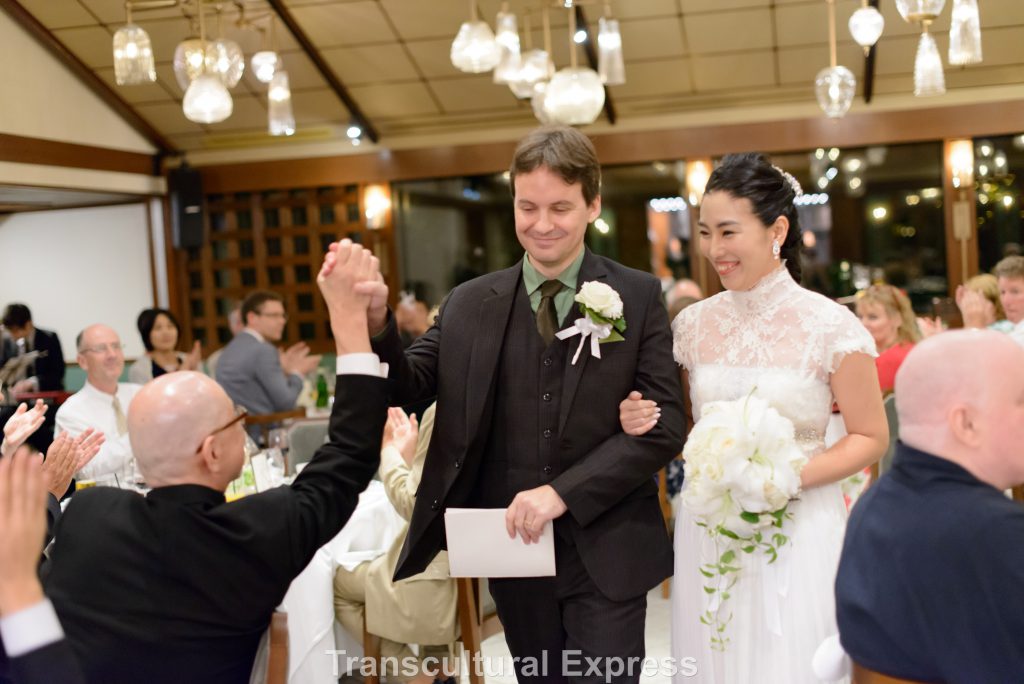 And this is where life really begins.