Spring has come to Hanayama. One of the joys of having a new home, is finding out what kind of flowers you have in your garden when spring arrives.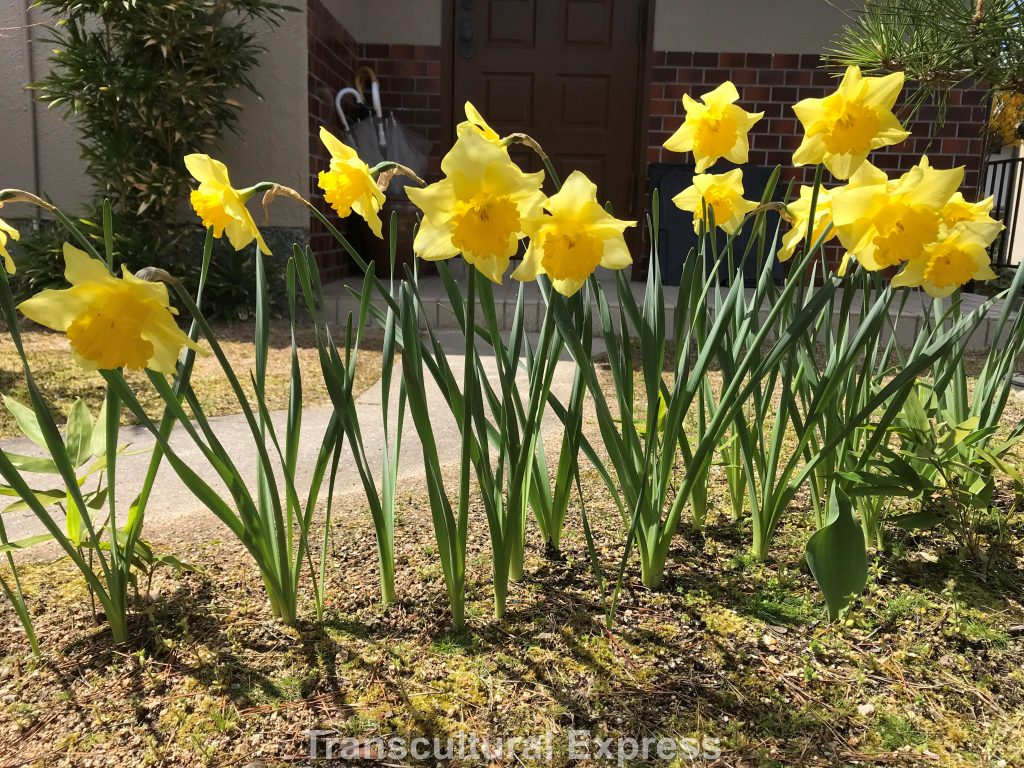 It turns out we have daffodils…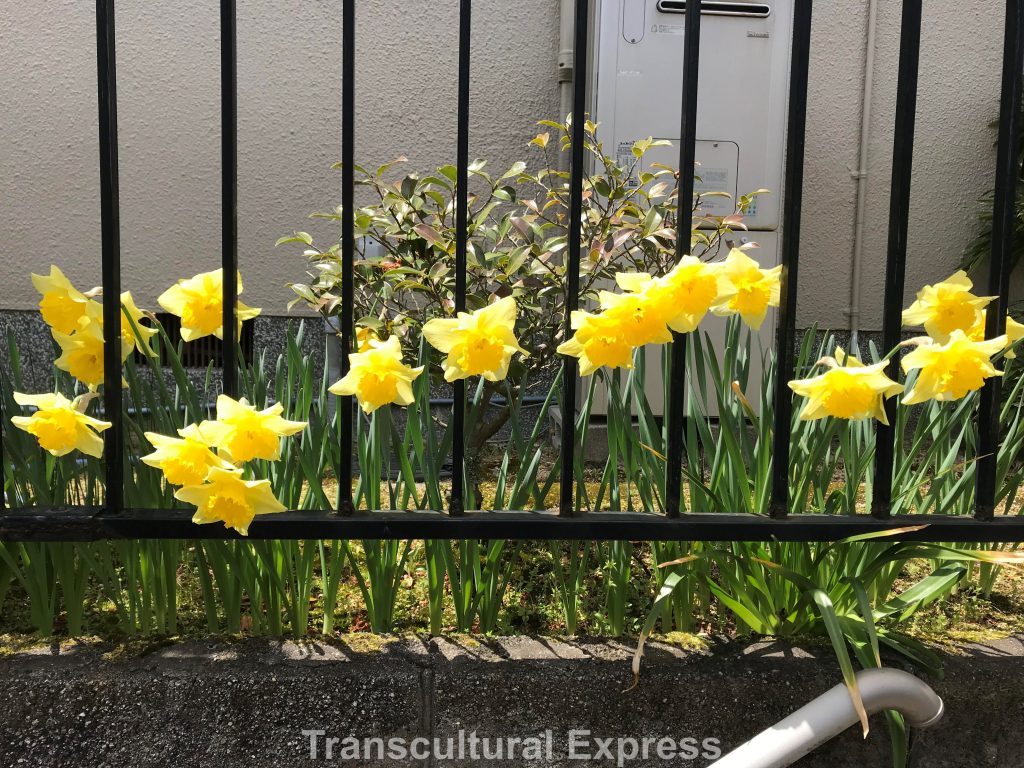 camelias…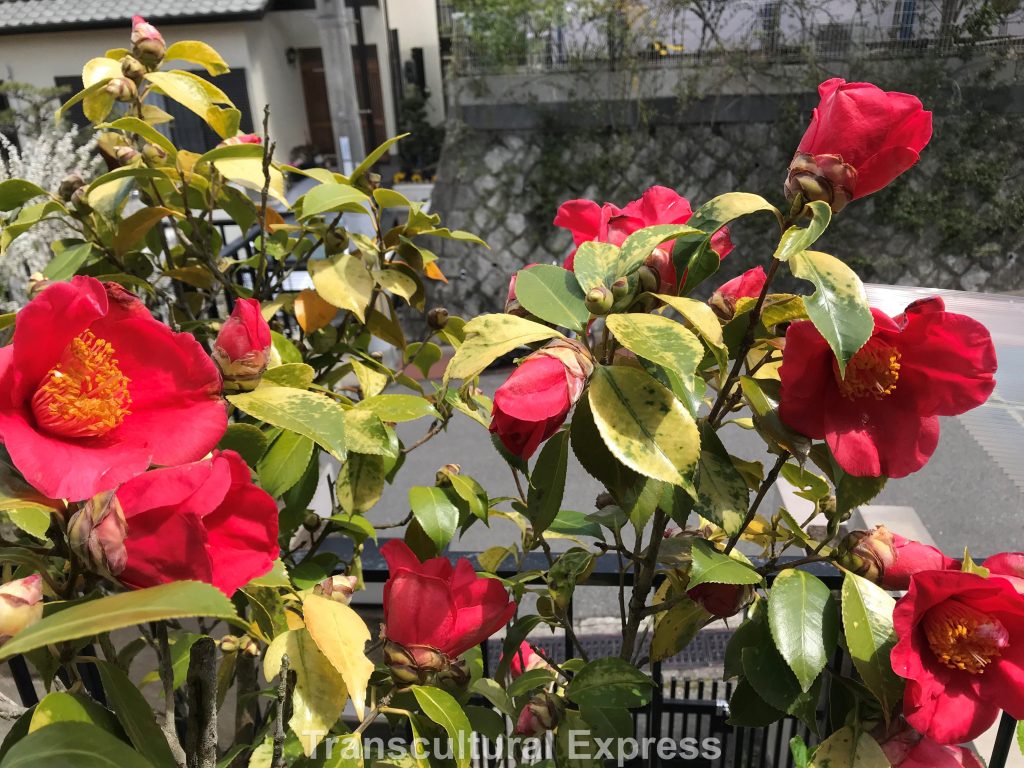 forsythia…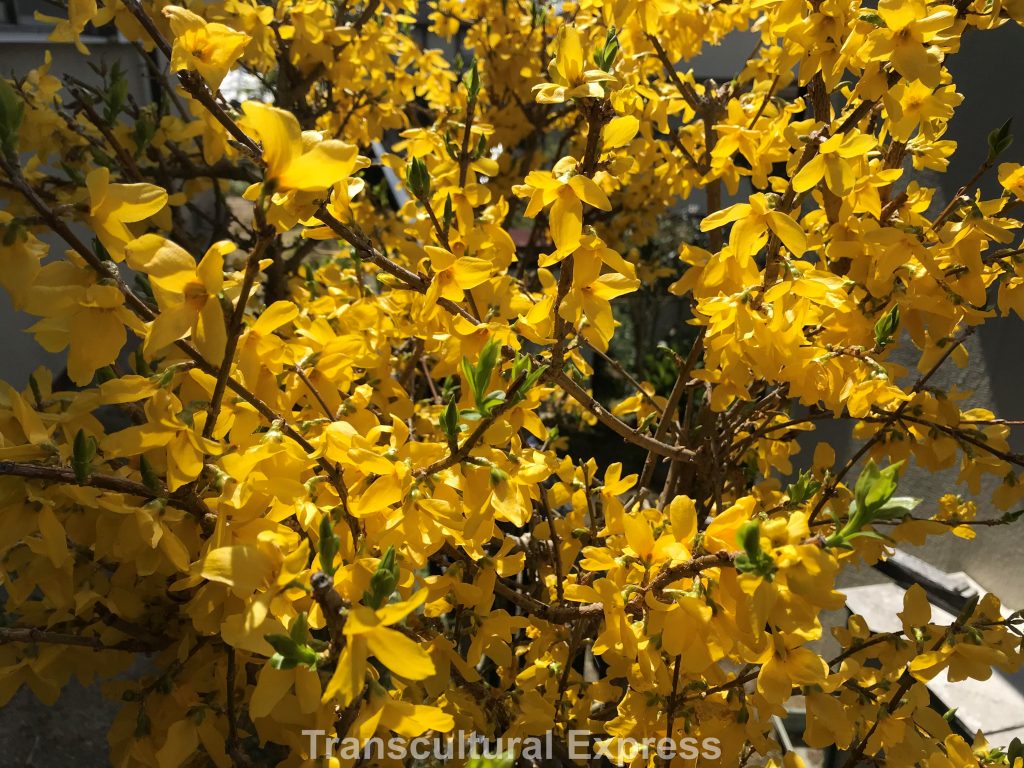 and meadowsweet (?) which is called yuki-yanagi (雪柳) in Japanese, or "snow-willow".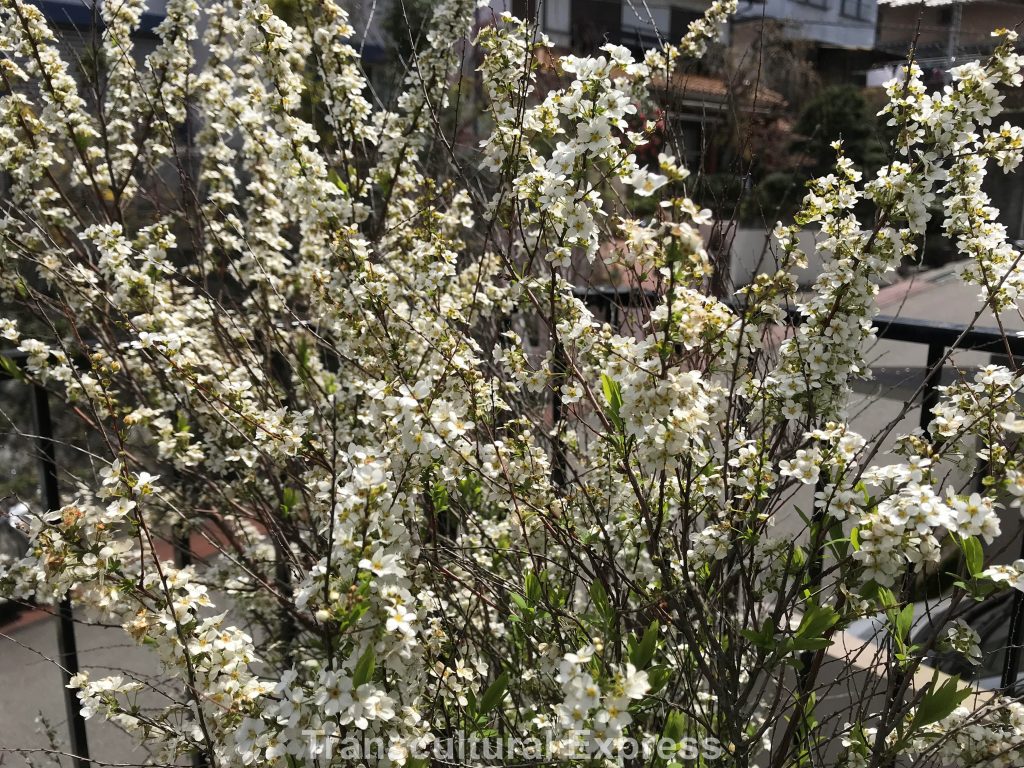 These white flowers are popping up here and there too, but I have no idea what they are.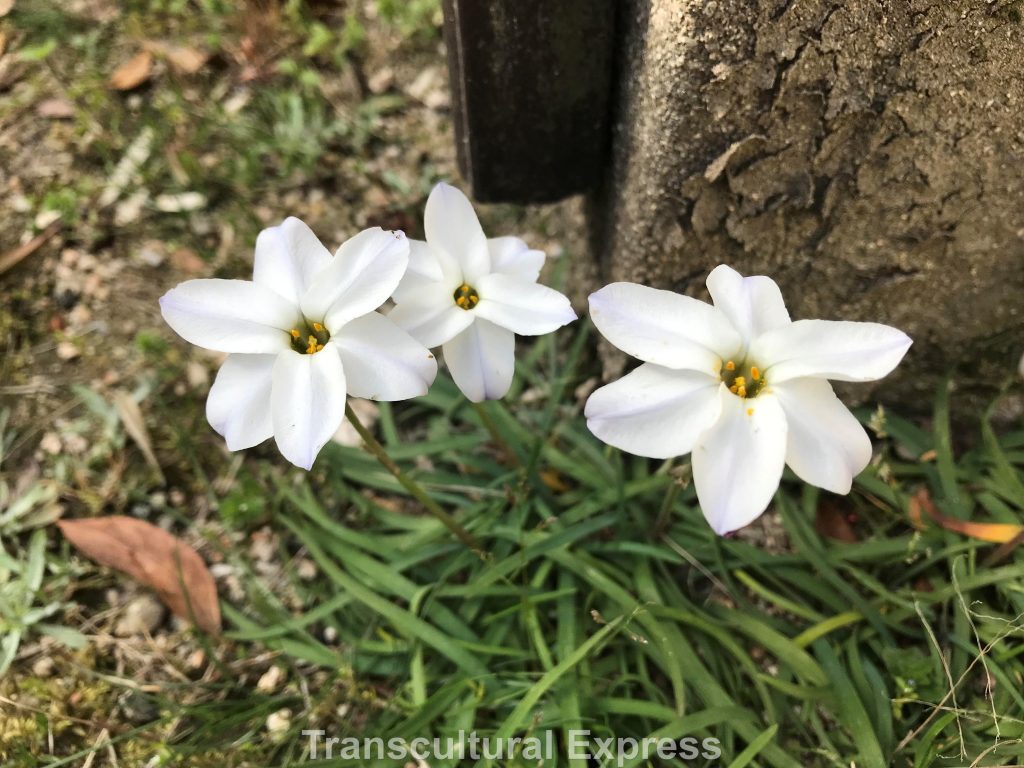 Now that my hay-fever has abated we can also go for walks around the neighborhood and enjoy some of the scenery. The cherry trees on the road down to the station were blooming until recently.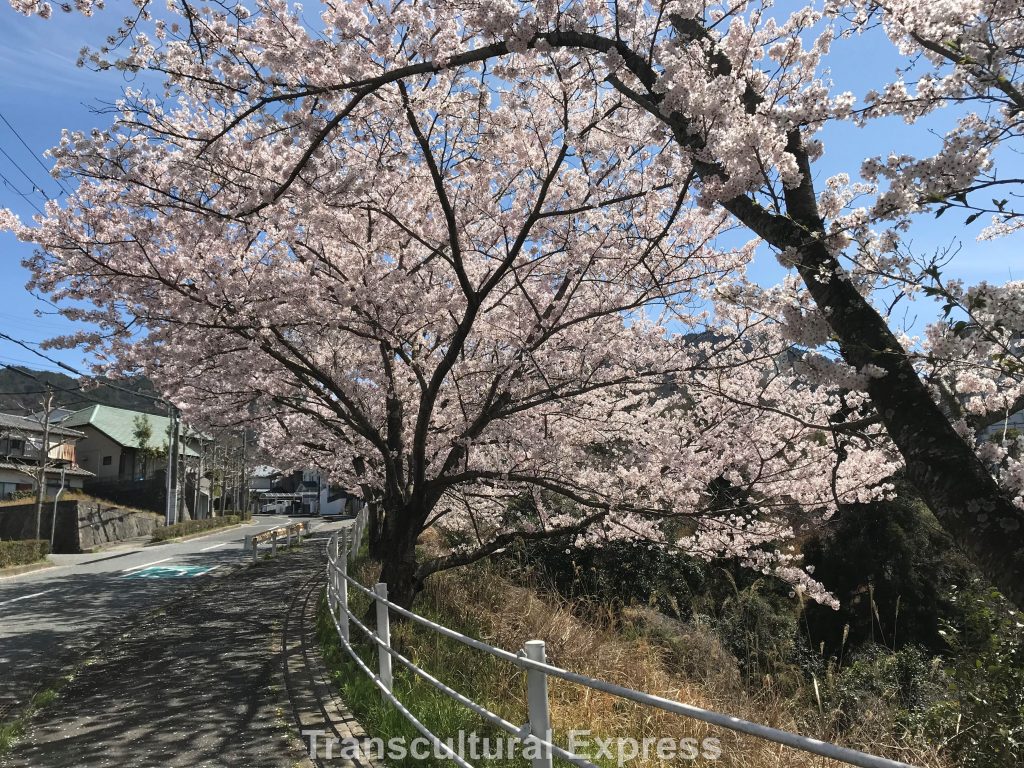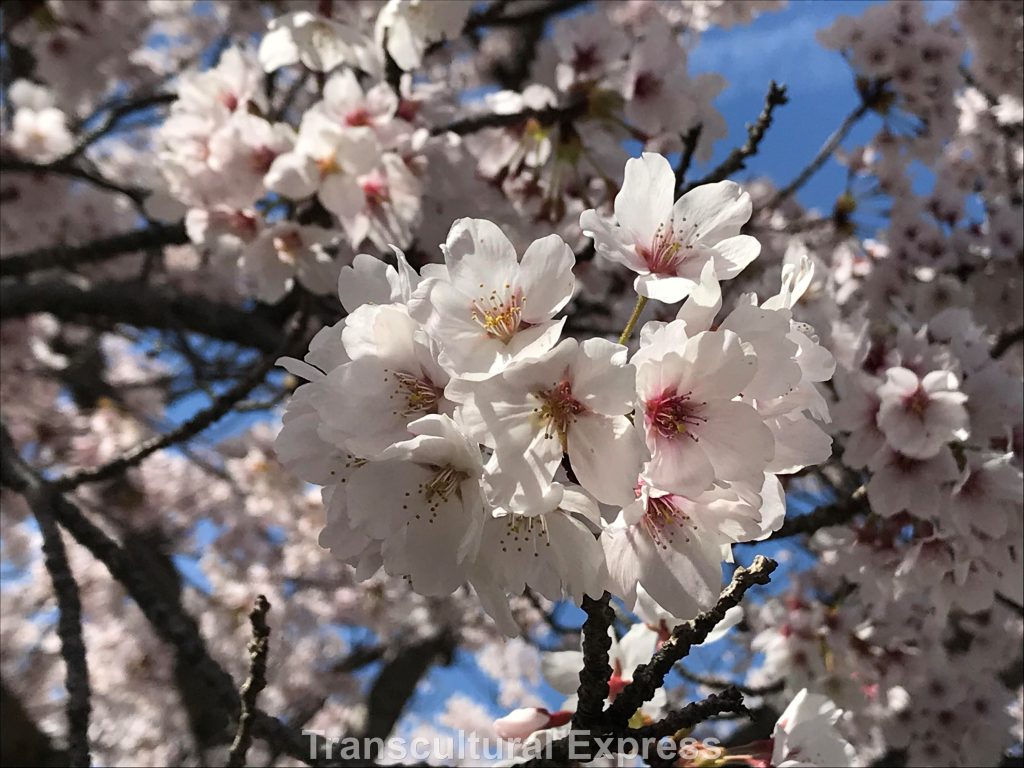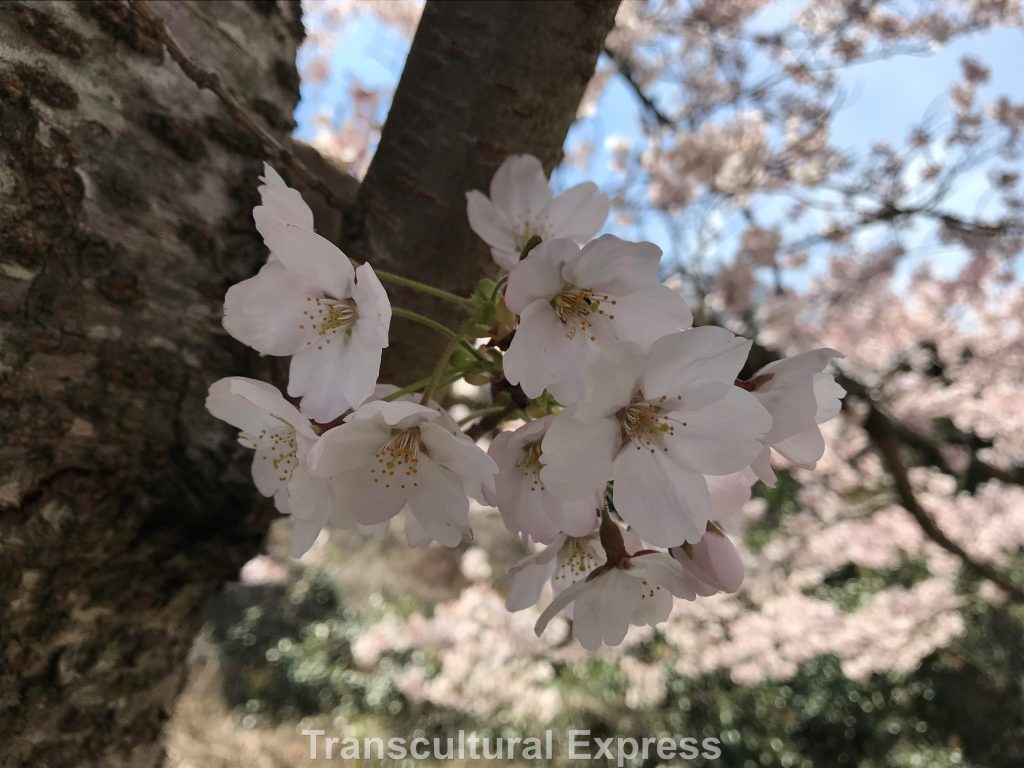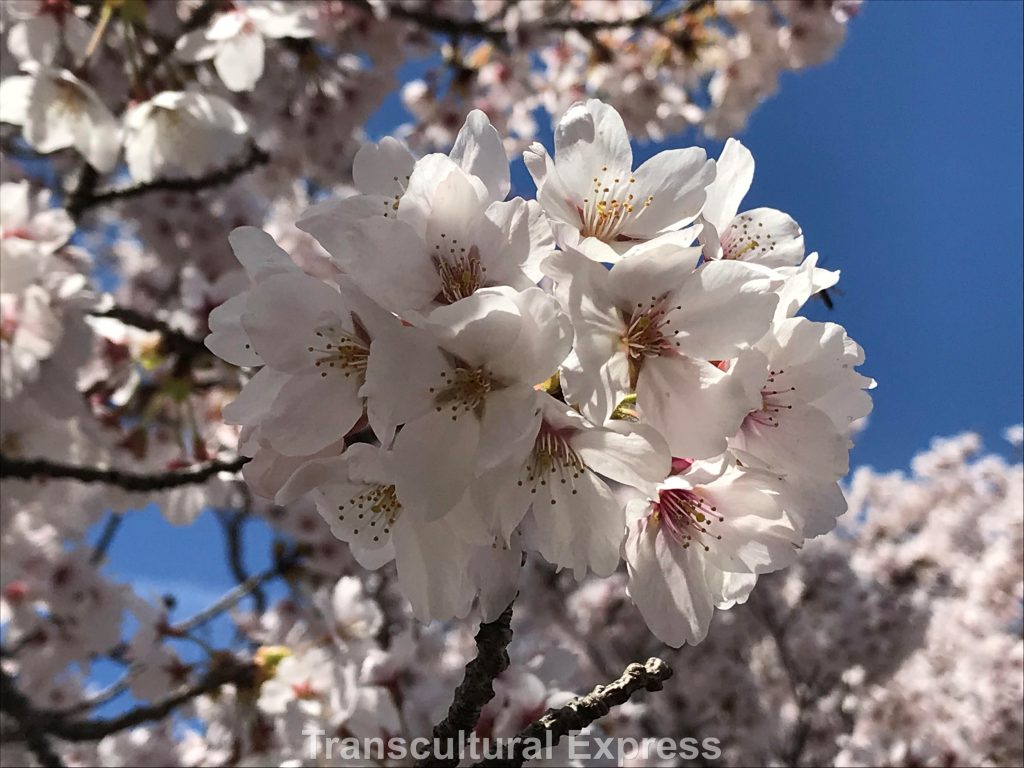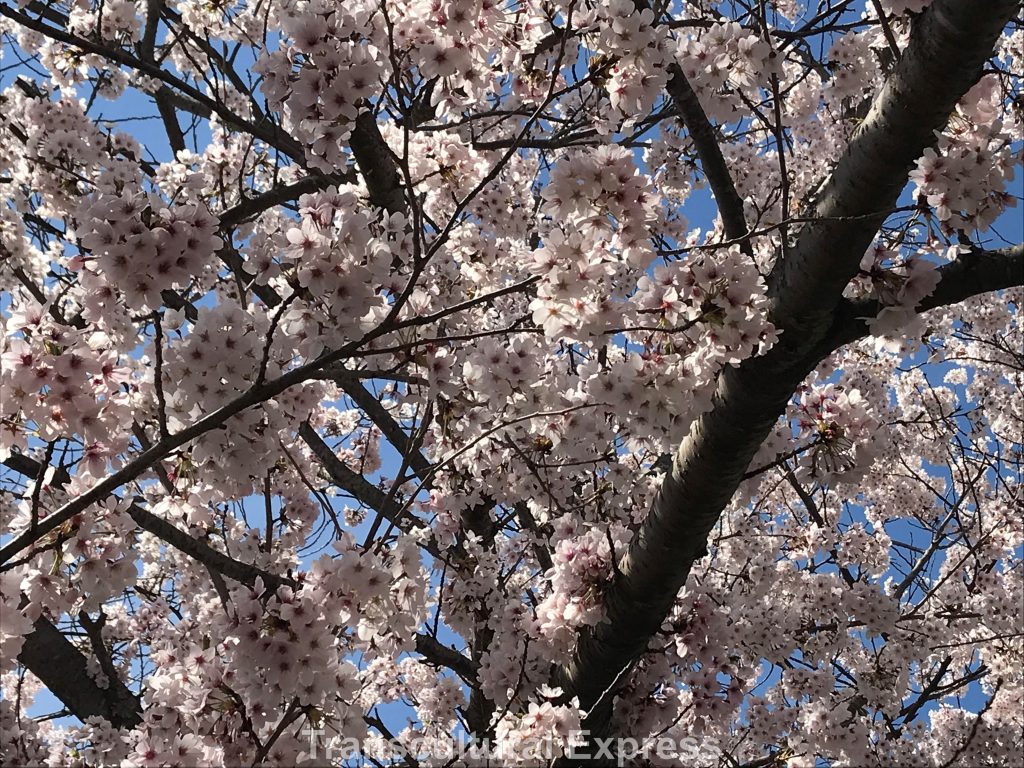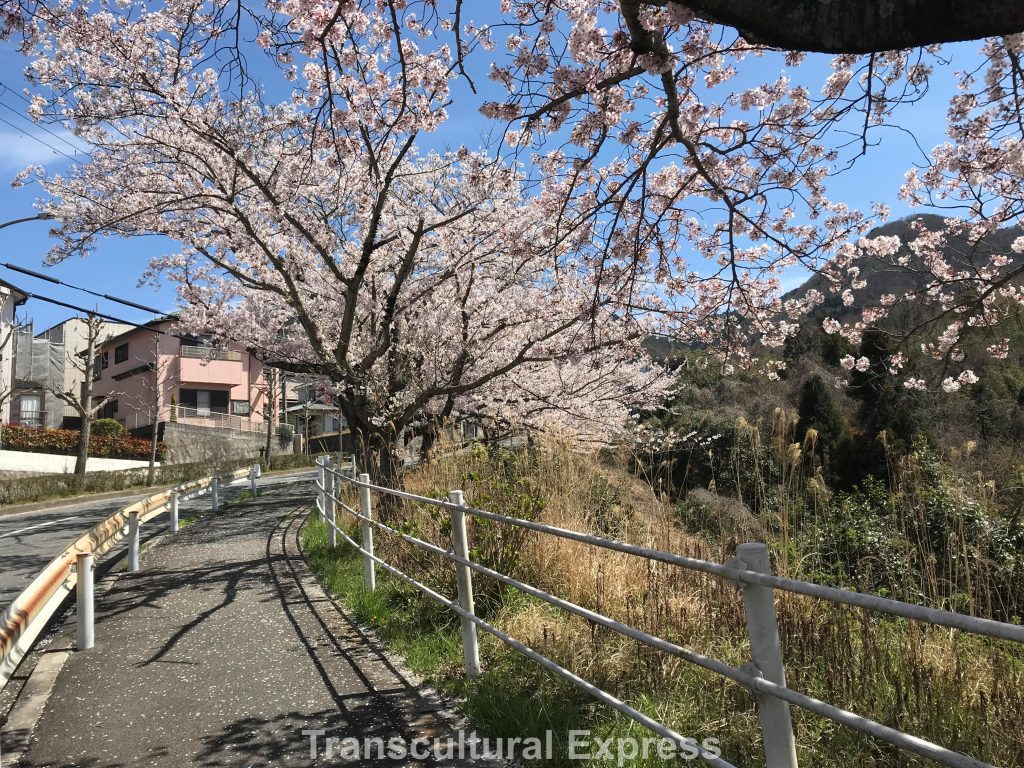 Neighboring gardens are also a feast of colors.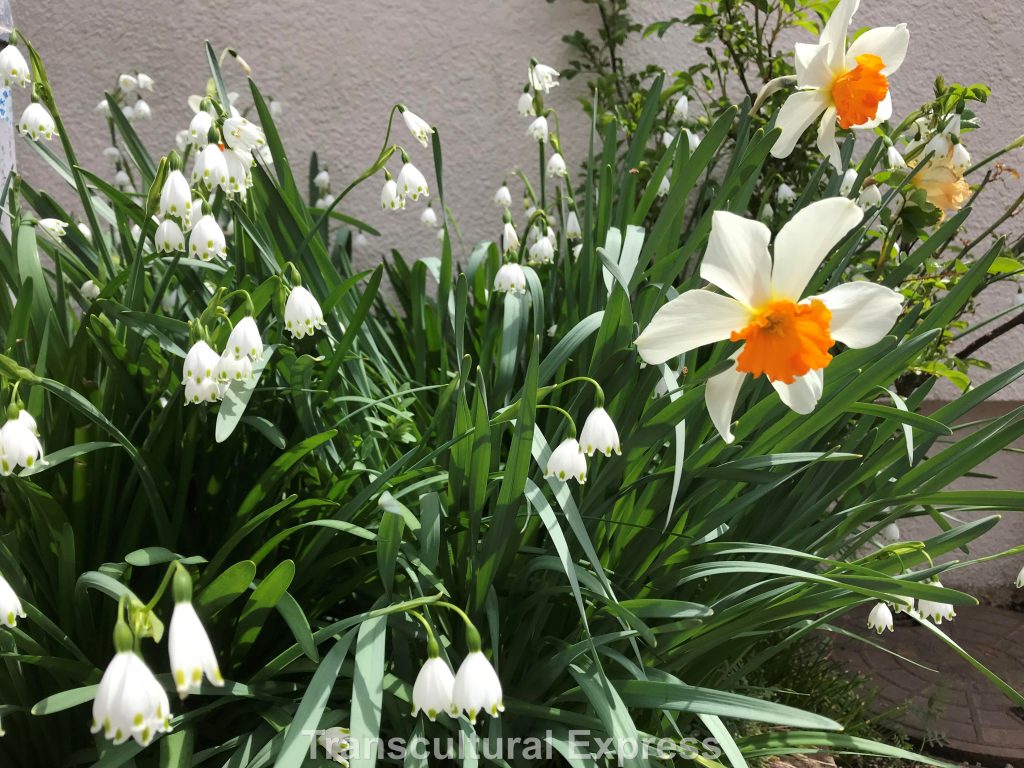 What, I wonder, are those little white flowers that look like lanterns?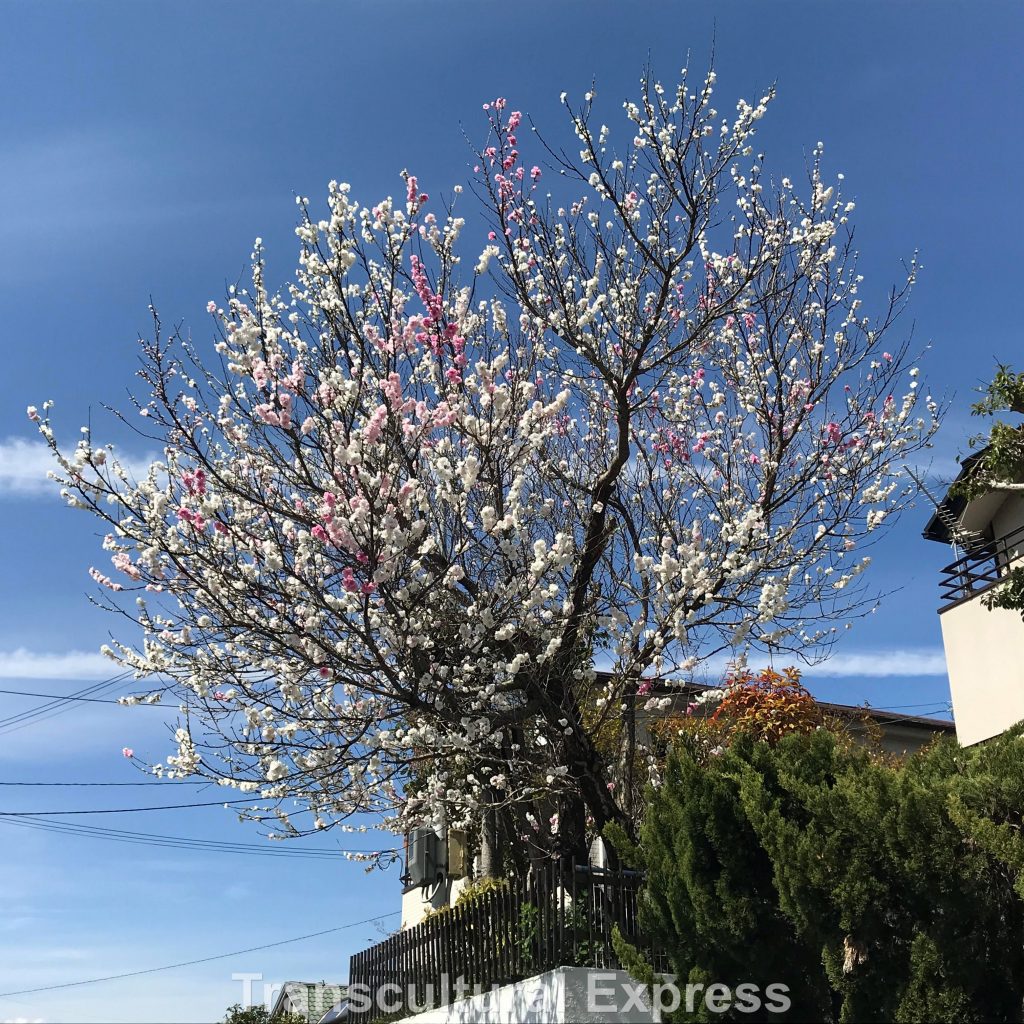 Why does this (long-lasting) cherry tree have two colors?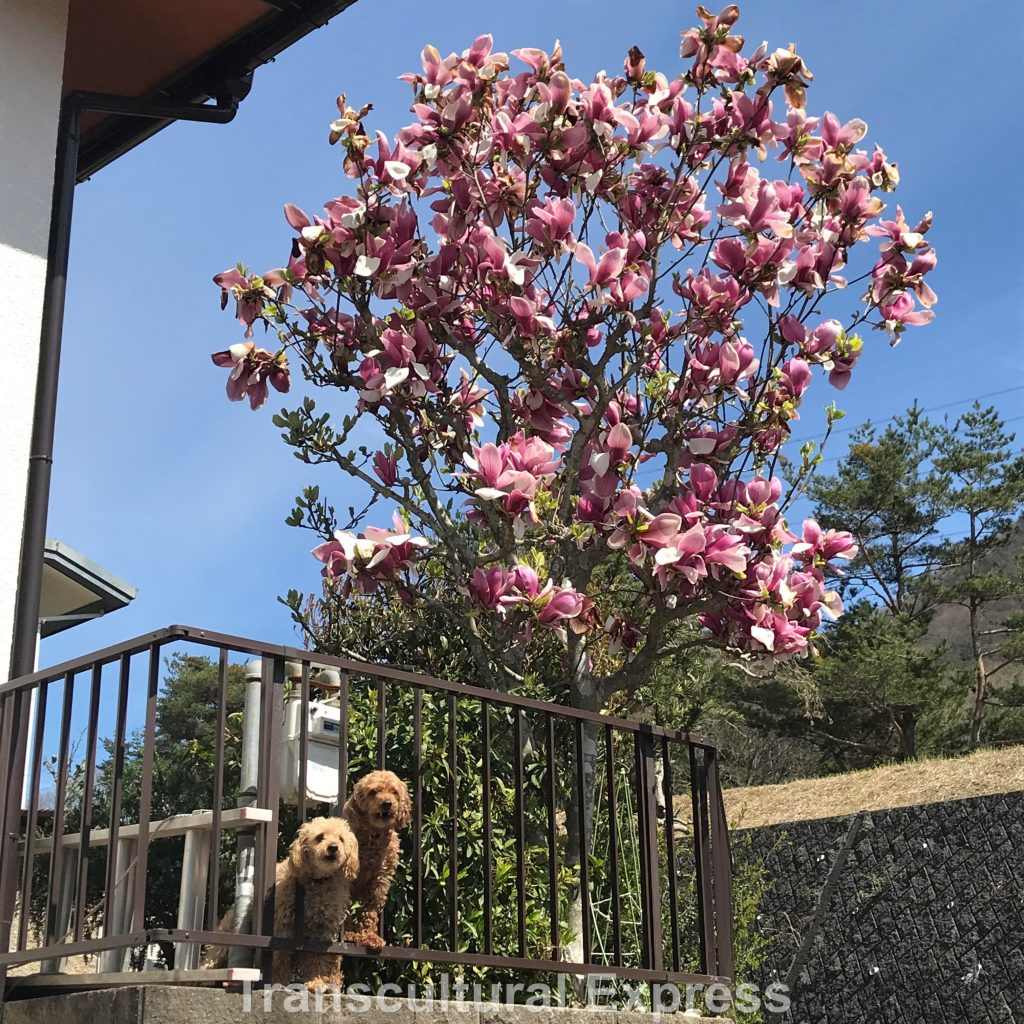 And why do those poodles never stop yapping?