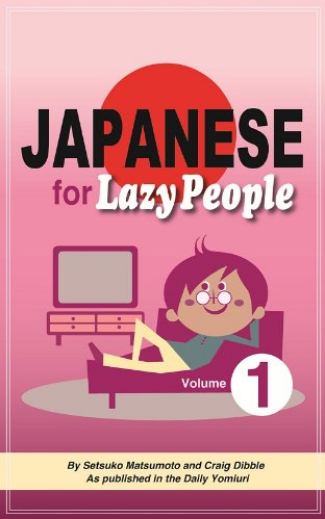 Once upon a time in the late 90s when I had been living in northern Japan for several months and getting absolutely nowhere with my Japanese language studies, I came upon a book whose title struck a chord: Japanese for Lazy People. It was a small book, so easy to carry around, with friendly-looking cartoon illustrations, so not intimidating, and it suggested that there was a work-around for lazy people (like myself) that would make the study of Japanese much easier.
"The secret for lazy people to learn Japanese is to take words they already know and use them in new situations."
The title was also clearly a riff on Japanese for Busy People, a weightier tome, and one of those standard texts that everyone (including myself) seemed to be studying those days. I had actually spent many months poring over the Busy book and had learnt to hate it, so I was in the mood for a change of tack. Japanese for Lazy People wasn't too expensive either, so I bought it on the spot. And then I did what I usually do with books bought on impulse – I put it to one side and other than giving it the occasional wistful glance I paid it no more heed.
That was until the Golden Week holidays some weeks later, when I simply decided I had had enough of being crap at Japanese and I was going to do something about it. That Golden Week I locked myself in my apartment, ignored all phone calls, and studied Japanese for Lazy People morning till night. By the time the holiday was over I had memorized half the dialogues in the book, had learnt (and absorbed) the て-form, had acquired a deep appreciation for the finer nuances of the word yabai, and I knew how to shop for clothes, order sushi over the phone, make a doctor's appointment and tell the dentist I have a sore tooth. More importantly, I had a toehold in the language. For the first time I felt like I was making progress in Japanese. I wasn't fluent by a long shot (as if!), but I had made my first real step in that direction.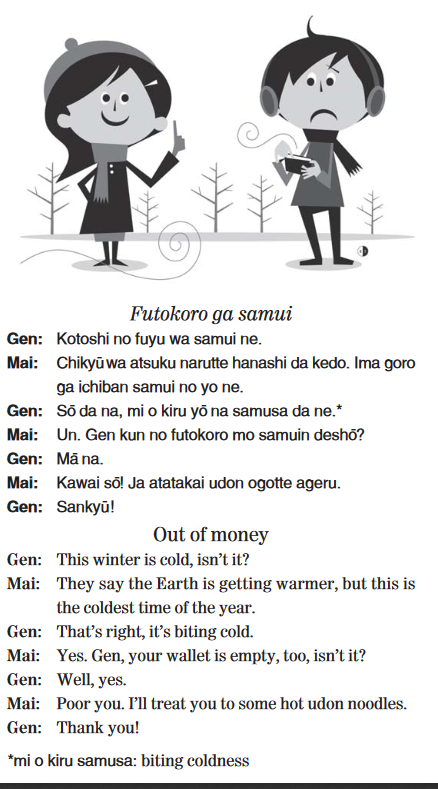 Naturally, this all makes me feel rather well-disposed towards the book, so I was rather sad to see it go out of print. I gave my own copy away a few years ago, so this is all from memory, but what was good about it was the presentation of simple vocabulary and easy grammar in very natural dialogues. Many of those dialogues also presented you with practical language you could actually use in daily life for practical situations as well as conversation. Back when I was an eikaiwa teacher I often stole some of the English versions of those dialogues as the basis for my lessons.
Now it seems there is a version of that Japanese for Lazy People available as a Kindle e-book. It looks a little different from the book I used. There are two books instead of one, the illustrations are certainly different, and I'm not a 100% certain it covers exactly the same material as my old copy. However, like the original, it is based on the long-running Daily Yomiuri series by Japanese language specialist Setsuko Matsumoto and businnessman Craig Dibble. And it employs the same method of demonstrating the use of basic vocabulary items in a variety of memorable and useful situations. I think it could be helpful to folks like myself who struggle to get a footing in Japanese, and who find traditional textbooks hard-going, so I am glad to see that it is still available in the e-book format. Japanese for Lazy People was actually the first Japanese textbook that I managed to finish. But I never did finish that Busy book.