Here's the good word from jazz guitarist Joshua Breakstone on an upcoming series of shows with pianist Philip Strange: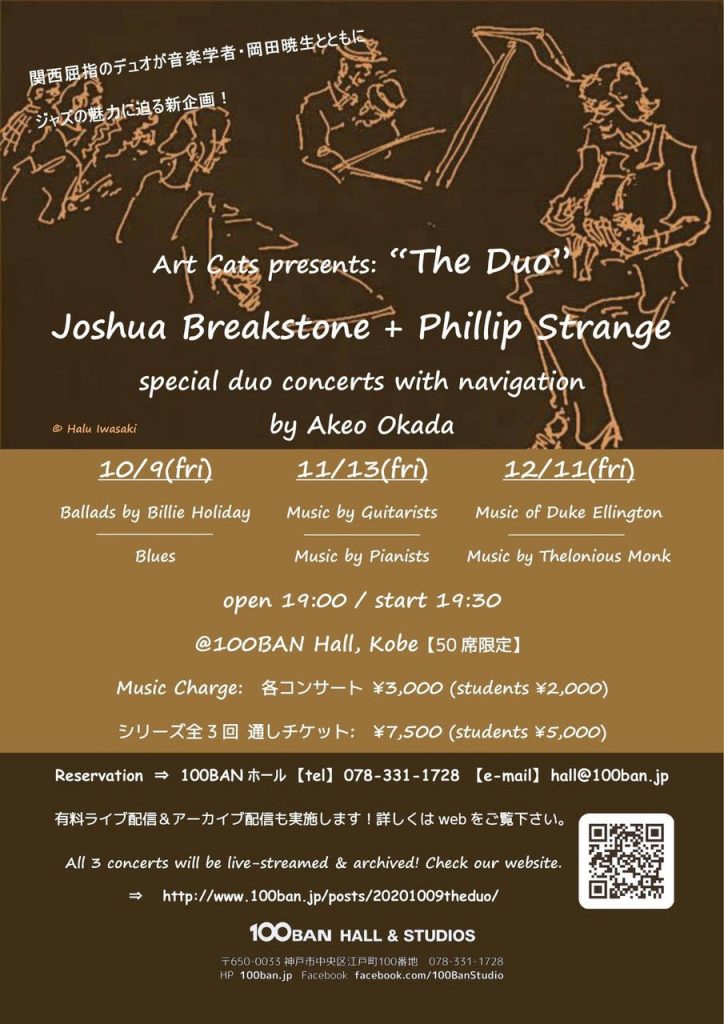 "On October 9 I'll be starting a 3 concert jazz series with pianist Phillip Strange in Kobe (Sannomiya) at 100ban Hall (the 2nd and 3rd concerts take place in November and December).
Each concert will be in two parts divided by a short intermission and each part will deal with a different topic….On October 9, for example, the first part of the concert will be "Ballads by Billie Holiday", the second part will be "The Blues".
The famous jazz writer, Okada Akeo, will be "navigator"- he'll be talking a little about everything we'll be playing- the history, the composers- whatever!
Tickets are available now and if you can support us by buying a ticket to the series of 3 concerts, there's a pretty substantial discount.
Also, if you cannot make it to 100ban Hall, the concerts will be streamed live and also archived so you may view the concert at any time you choose for a week after the concert date."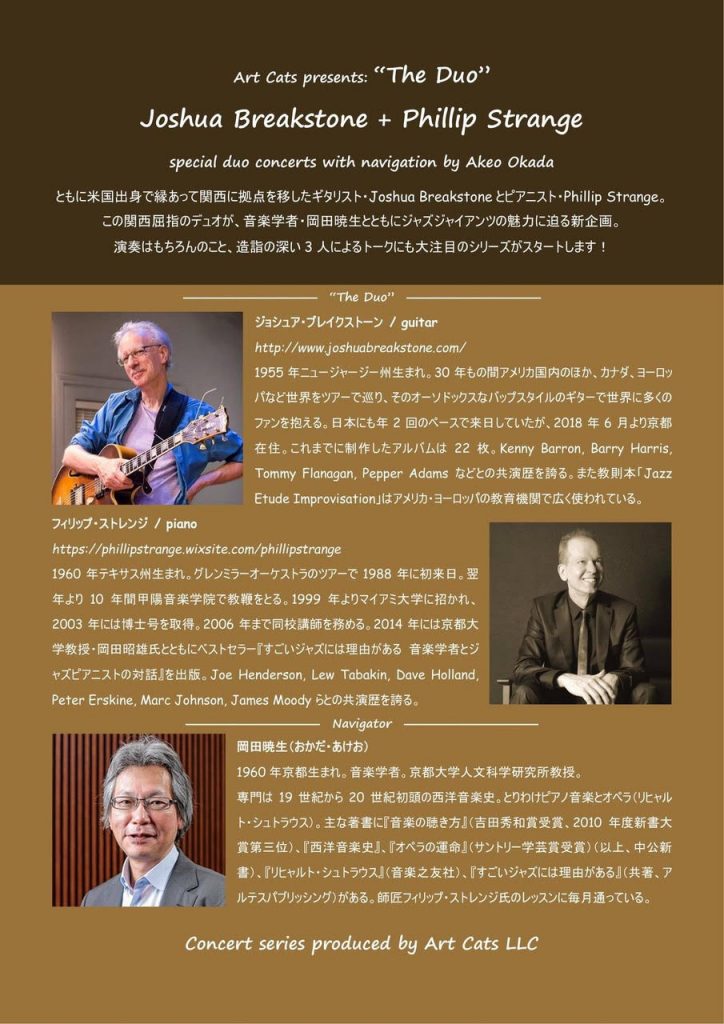 For more details see the flyers posted above or click the link for the 100 Ban Hall homepage.
To watch online click through to the livestream here.