Now we live in Kobe, in a lovely big house up in the mountains, with fabulous sunsets every evening and the autumnal chorus of bell crickets as accompaniment. But we don't know anybody. So last weekend, to throw a few business cards around and maybe encounter a few friendly faces, we attended an Authors Live event at Bar Iznt.
I was pleased to catch up with Sean Lotman there who was showing and discussing images from his new book Sunlanders
. One image, a happy bunch of old ladies enjoying their view of a festival parade, particularly took my fancy – and I ended up buying his book!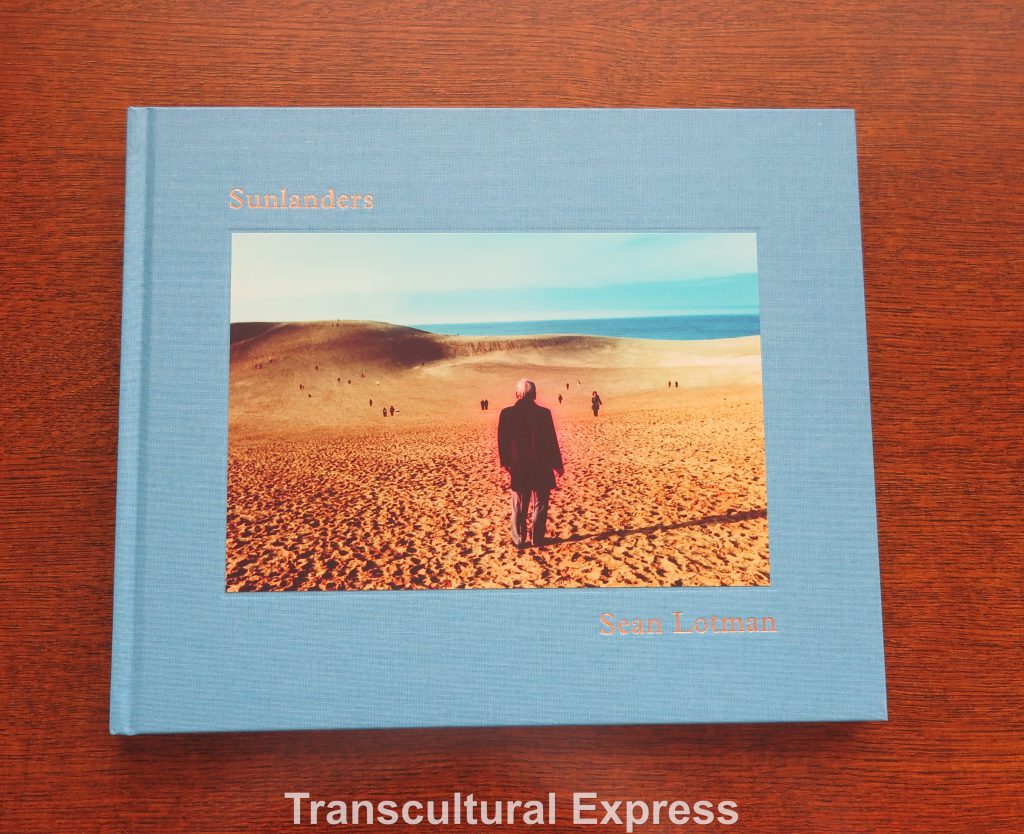 Here are a few pictures from the event.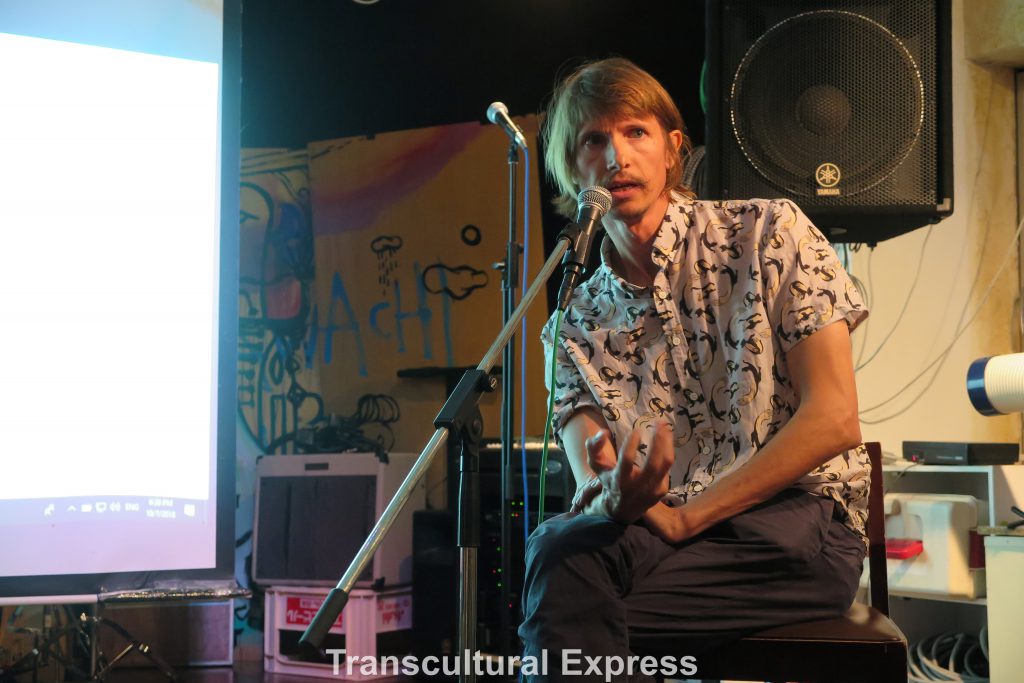 Sean presents his work.

Rebecca Otawa read a historical short story based on her own husband's family history.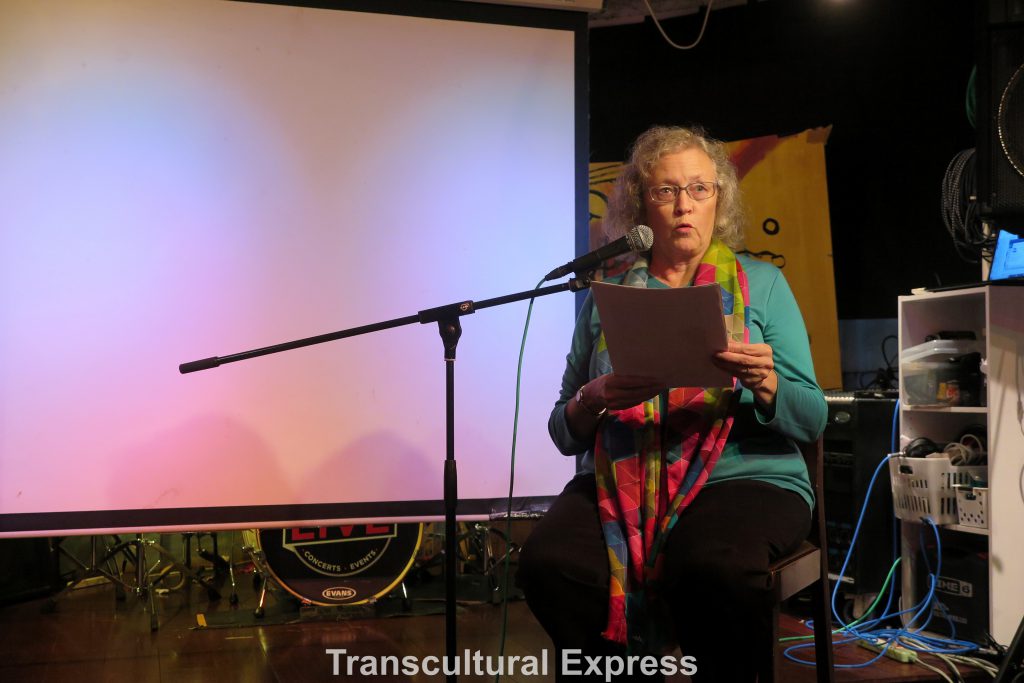 Corey Wakeling read his poems.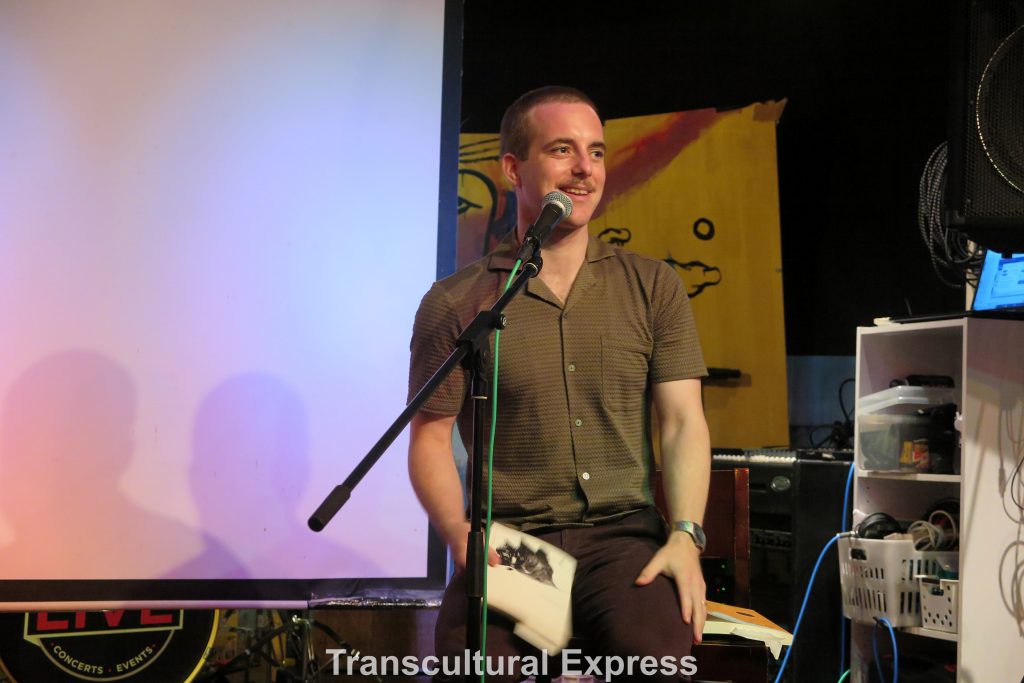 Ian Josh Yates read a very funny (and relatable piece) about his own love/hate relationship with Kyoto.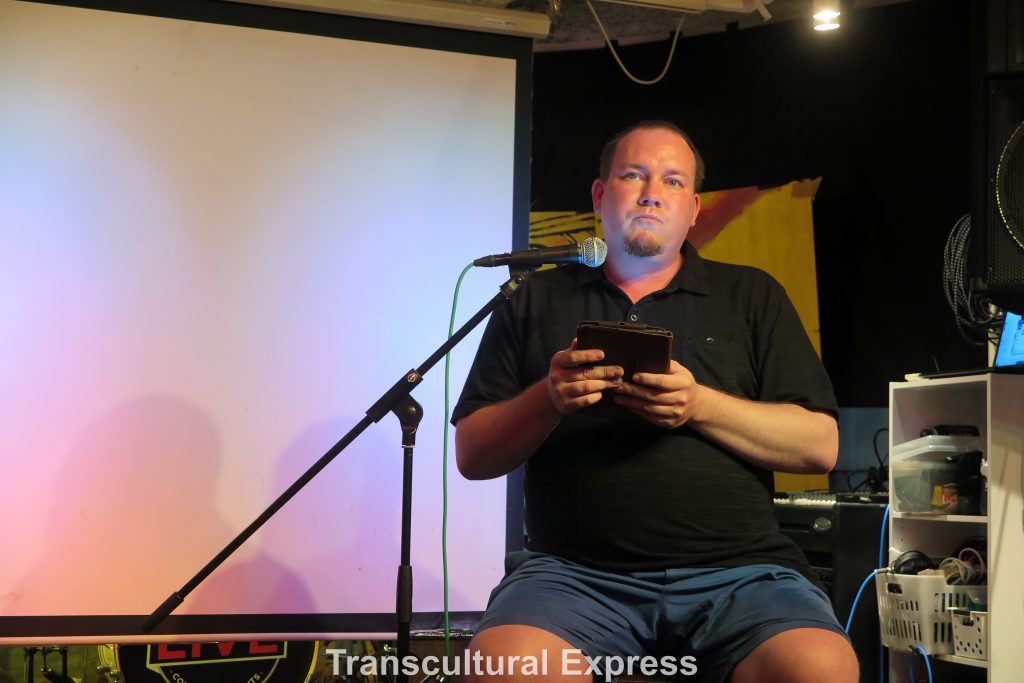 The bar seems nice enough, with pleasant staff, and is obviously a good big space for events. The event organizer, Jared Angel, has also done a good job involving the local community with a few people getting up to speak about local charitable efforts. We certainly enjoyed ourselves, but I'd say the big discovery of the evening was Ian Josh Yates, whose piece – and also his reading of his piece, made a big impression on both of us.