Geneva Airport (Aéroport de Genève) is an international airport serving the Swiss city of Geneva. Because Geneva is home to so many international organisations, such as the UN and the Red Cross, this airport sees a lot of traffic, but it is not a particularly big airport and it is quite easy to find your way around. Located inside Switzerland 4km (2.5 miles) to the north-west of Geneva, the airport rests snugly against the French border and is a gateway to both countries. Passengers heading into Geneva can be in the city center in under ten minutes by either train or bus, or 15 minutes if they take a taxi. In this article we will take a look at the main facilities available to passengers arriving at Geneva Airport and provide simple directions so you can find them.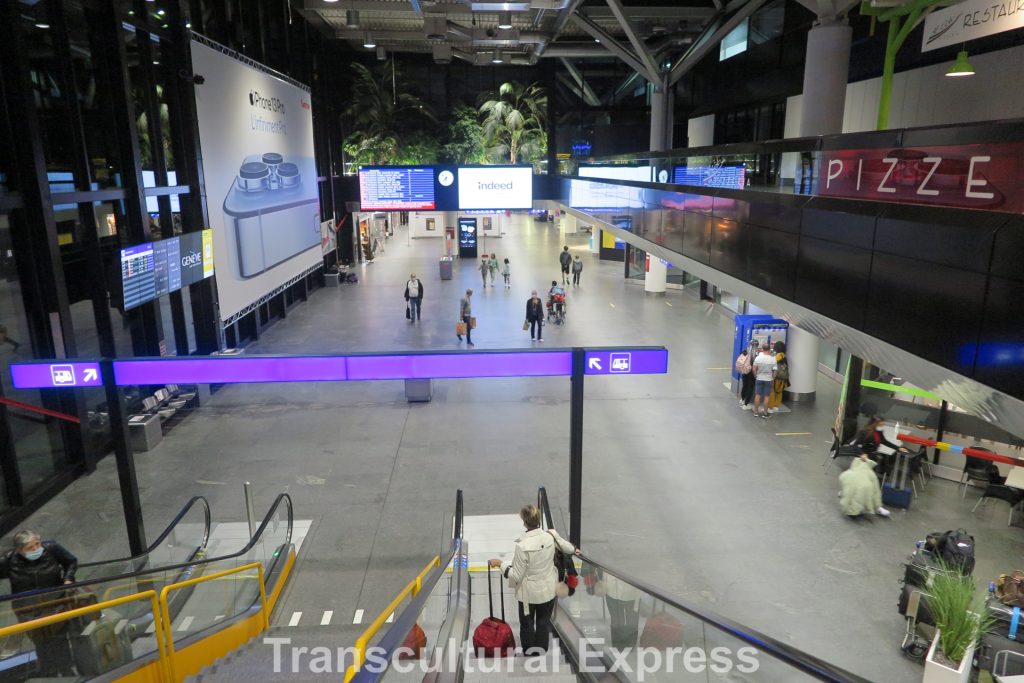 One of the great things about Geneva Airport is how easy and quick it is to get from the airport into the city center. Not only that, but if you travel by train or bus it is also free. When you arrive at the airport, look out for this ticket machine in the baggage reclaim area.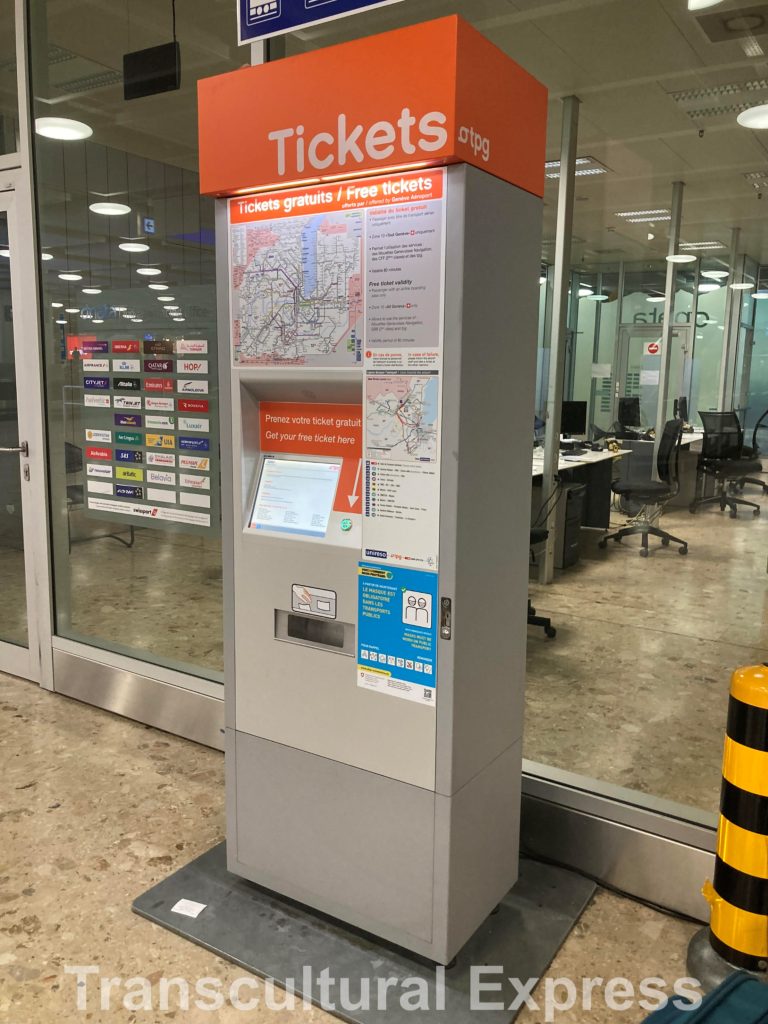 All you have to do is press the green button and you can get a free ticket that you can use on any train or bus into the city. The ticket will last you for 80 minutes and covers the entirety of the city, so if you need to change between a train and a bus, or a bus and a tram to reach your final destination your entire journey is covered.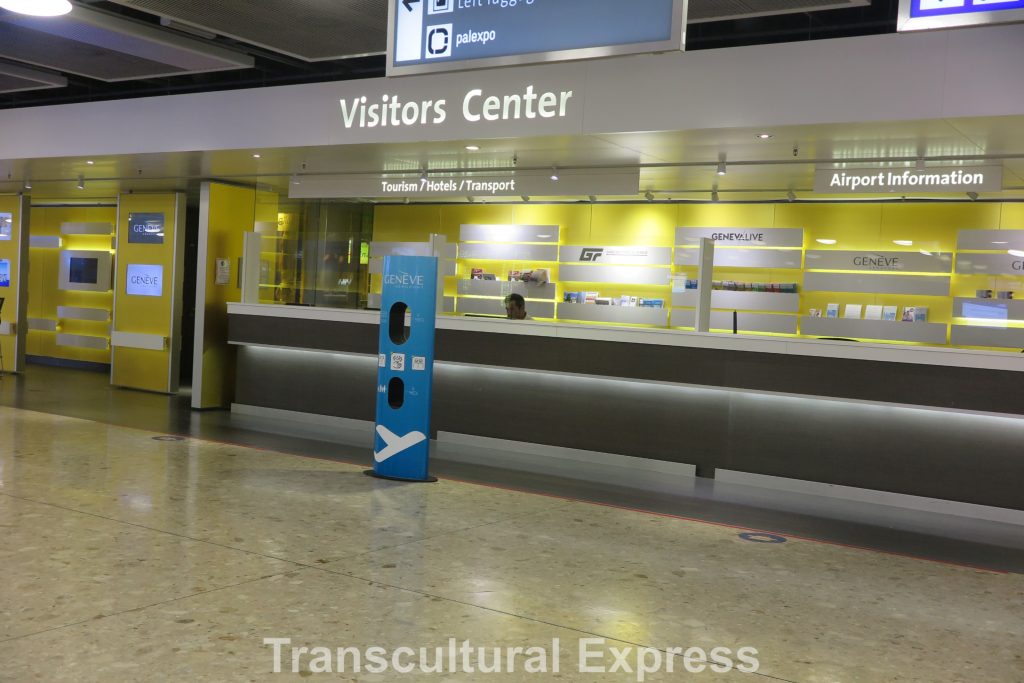 Once you have grabbed your bags, got your free ticket, and headed out through the arrivals gate, everything you need is within a very short walking distance. Just across from the arrivals gate is an information point, called the Visitors Center. Staff here speak English and can help you book hotels, provide tickets and passes for the local transport network (TPG), sell bus tickets for mountain resorts in Switzerland and France, give you information on flight schedules,  give sightseeing advice, and help you find your way around the airport.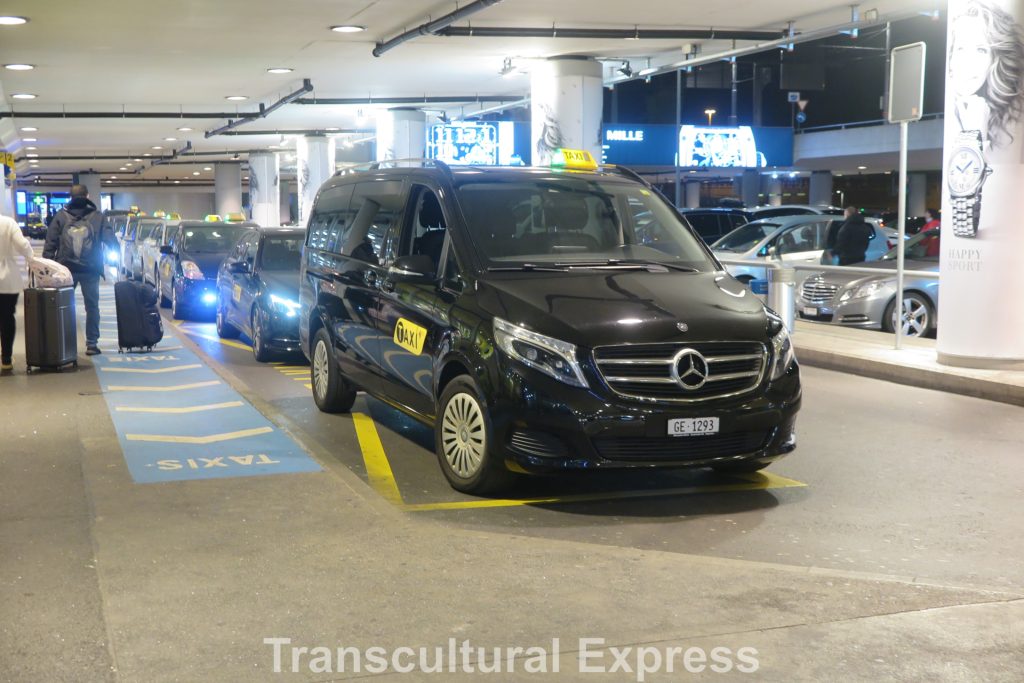 Just to the left of the Visitors Center are sliding doors that lead out to the airport taxi rank. There are always plenty of taxis here, so you won't have to wait long. Prices vary according to the time, but if you are traveling from the airport into the city center by taxi, you can expect to pay at least 40 CHF. Obviously, this isn't cheap, but if you have a lot of baggage, or if you can share a fare with another passenger then it might be worth your while.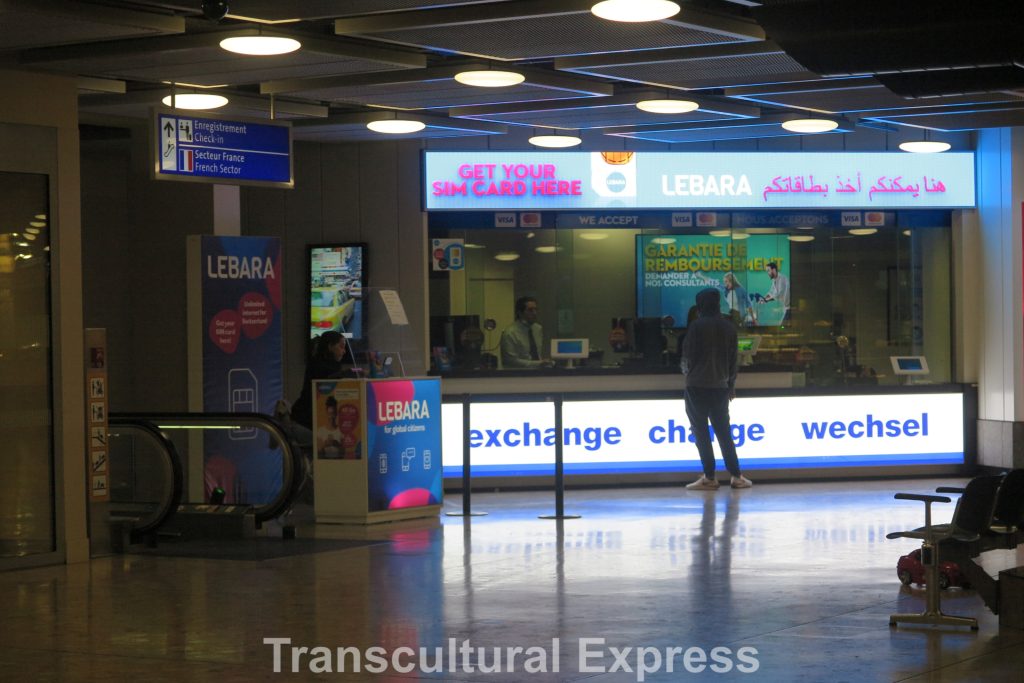 If you want to buy a SIM card for your phone as soon as you arrive, there is a Lebara SIM card stand at the airport just a few meters from the arrival gate. If you turn left as you exit the arrival gate you will see it in front of a large currency exchange desk. Again the staff here speak English and they will fix you up with a SIM card for your phone right away. Currently, Lebara is the only company selling SIM cards at the airport, so if you want to shop around you will have to wait until you get into the city. I have been using Lebara the whole time I've been in Switzerland though, and have never had any problem with it. For the latest details on Lebara's prepaid SIM cards check their official website.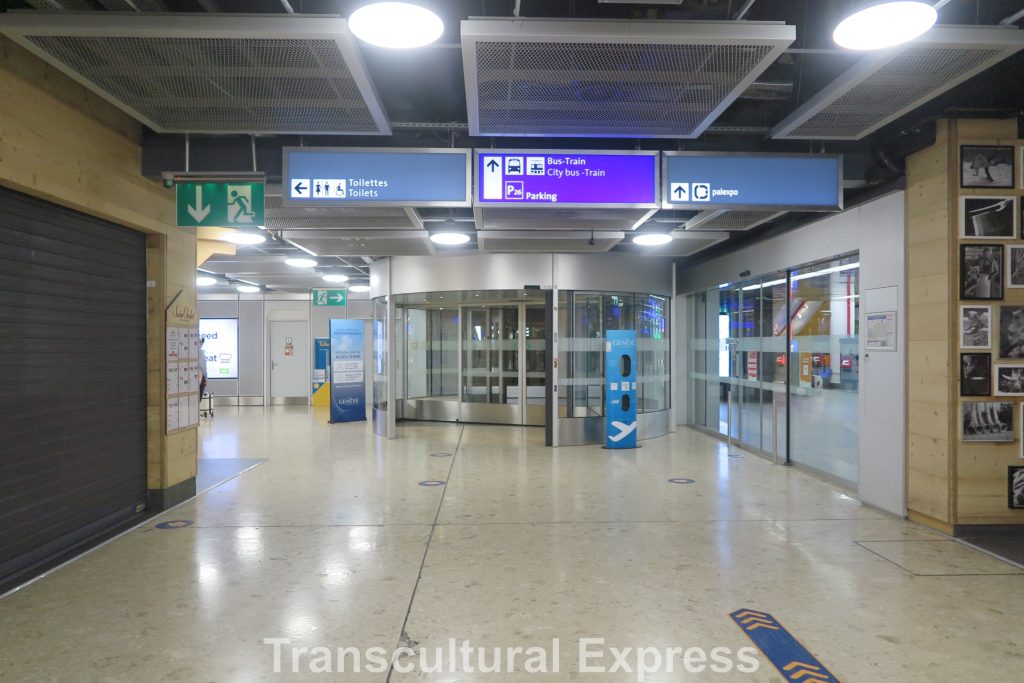 For both the railway station and bus terminals just keep walking past the Lebara stand and the entrance to both is right ahead of you. Bus services run to all the main areas of the city.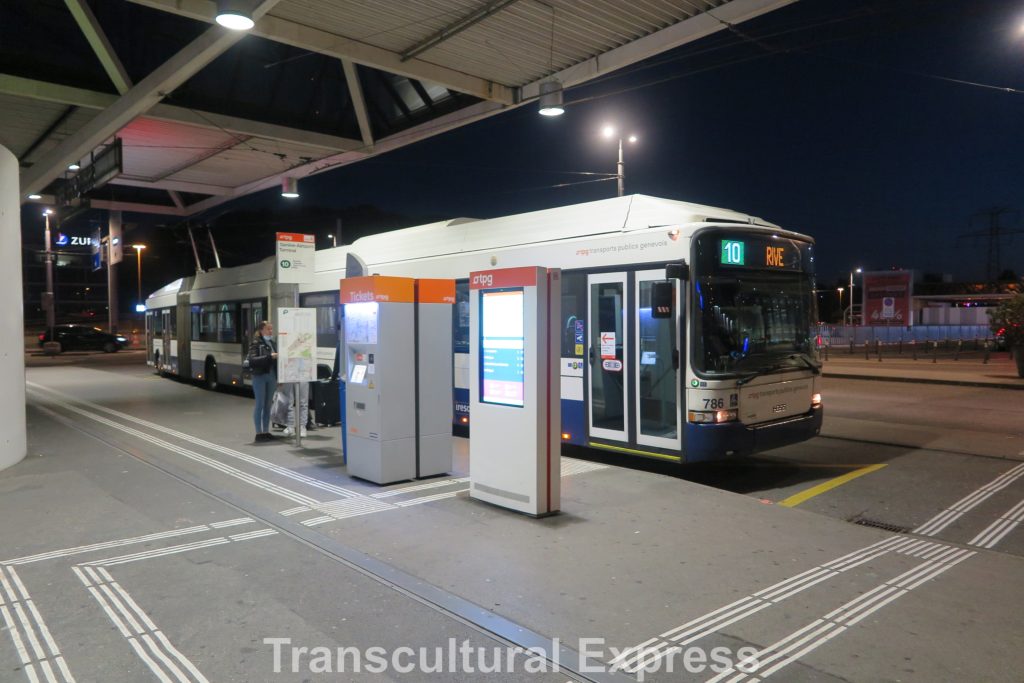 A train will whisk you swiftly to Gare Cornavin (Geneva Station) in the city center. However, rail services from the airport can also be taken to other cities in Switzerland such as Lausanne, Bern, and Zurich.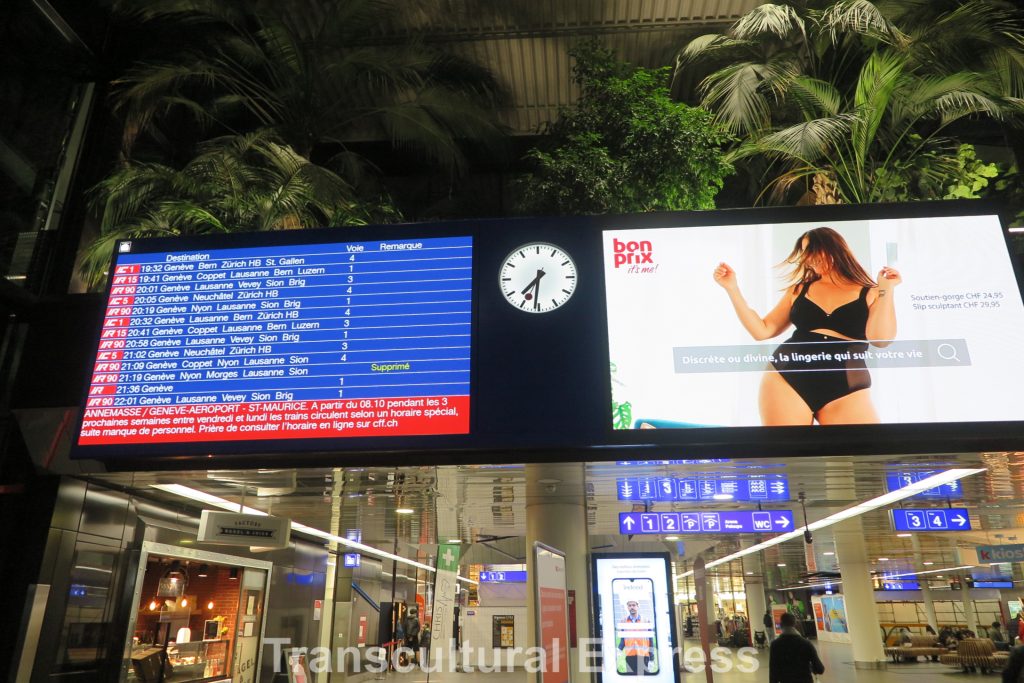 Train ticket machines are easy to spot and have an English language option to make buying tickets super easy.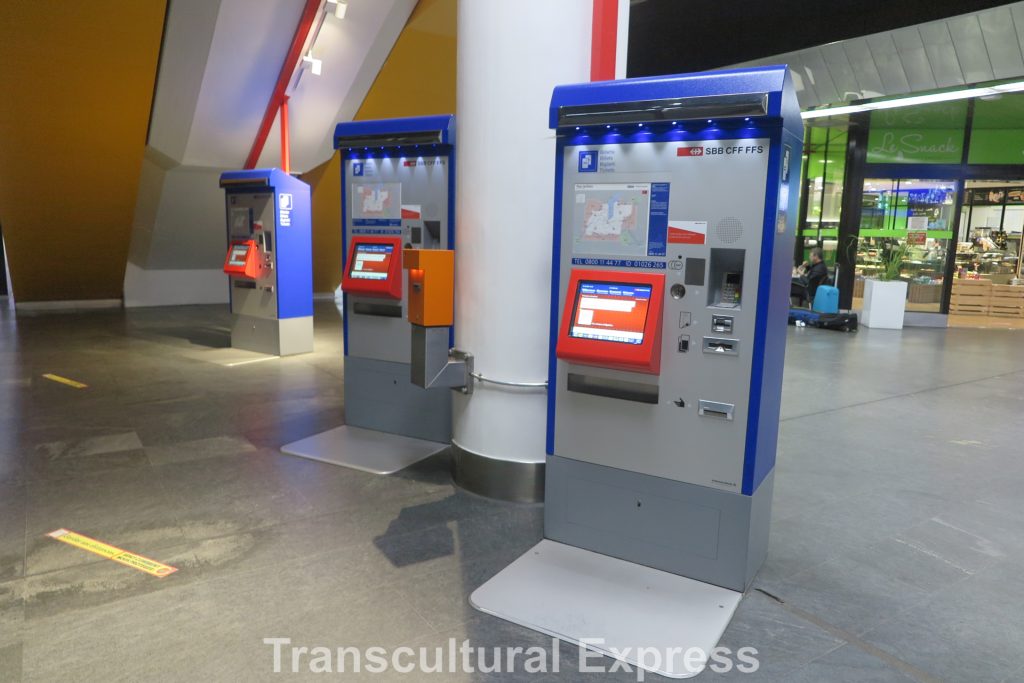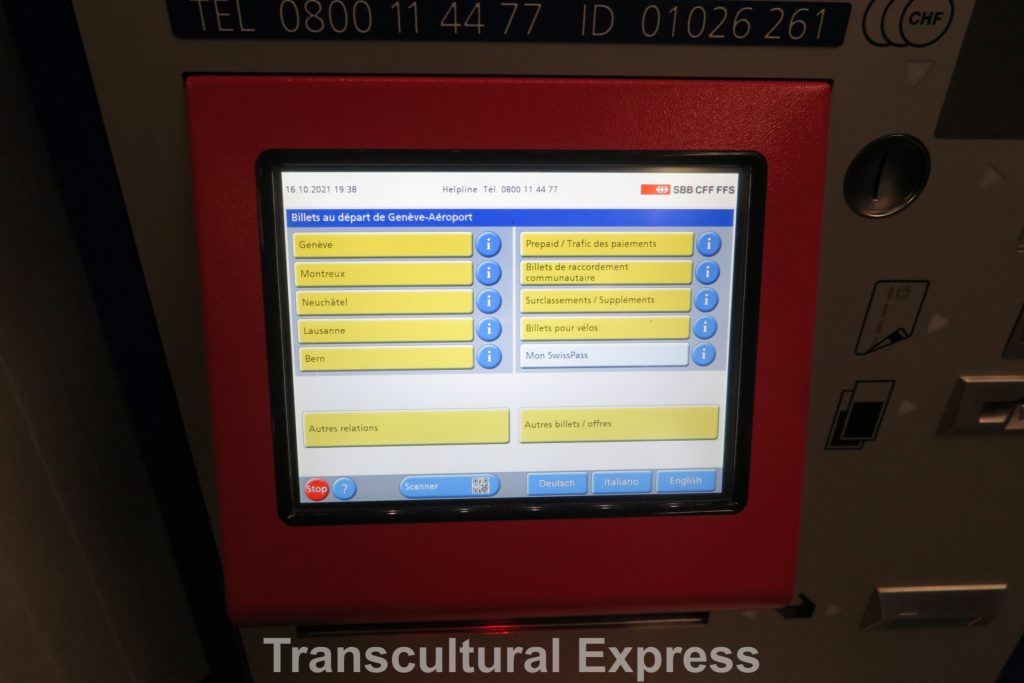 And of course Swiss trains are some of the best in the world!