If you book it at the right time, flying business class with Malaysia Airlines can actually be quite affordable  – and the food is fantastic.
This summer we flew one-way from Japan to Ireland. We couldn't get a direct flight of course, so we had to change flights once at Kualar Lumpur, and again at Heathrow in London. From London we had a cheap flight with Aer Lingus, but for the major part of our journey we flew business class with Malaysia Airlines. It was great.

Although I have always traveled economy class in the past, we had some good reasons to splash out on business class this time. Partly we did it so that we could have a comfortable flight and enjoy the extra baggage allowance. After all you do need extra baggage when you are moving to another country for a year. The other (very big) reason for choosing business class was that at the time we wanted to travel (the peak summer travel period) economy class one-way tickets with our other regular airlines were actually quite pricey. There wasn't really that much difference in the cost! I'd say it is definitely worth looking around at what different airlines are offering because if you can travel business class on a long journey like ours – it makes a massive difference. Malaysia Airlines is also a little special because three or four times a year they have special offers on business class journeys that can be as cheap as half price. Our journey was a little indirect, and we had to wait 5 hours in Kuala Lumpur Airport, but that's OK because as a business class passenger you also get to use the business class lounge and that is definitely a perk worth having. Here some pics from our trip:
The Lounges
I don't know what kind of image you have when you imagine a business class lounge. I was imagining something along the lines of an old Victorian gentlemen's club, with high backed leather chairs, and butlers softly gliding between patrons, offering glasses of port. Actually the Pacific Lounge at Kansai Airport looks like this: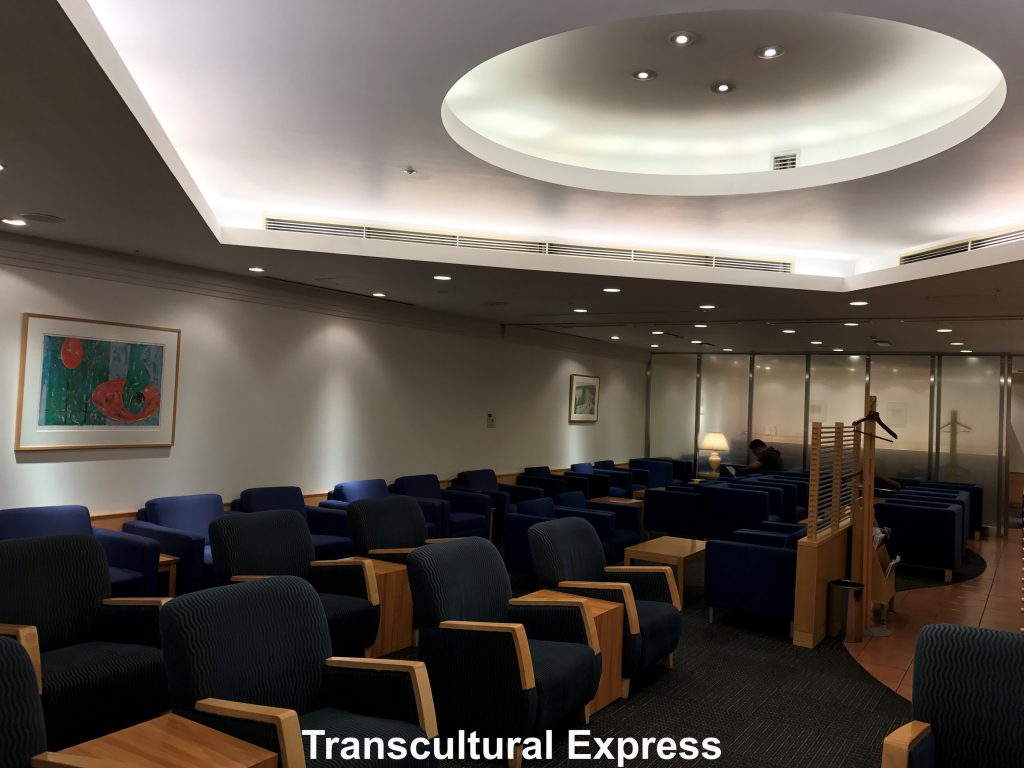 Still, it isn't bad, and you do get to enjoy as much free food and drink as you want. Although we were there at 8.30 in the morning we saw a lot of people taking advantage of the free draft Asahi Super Dry for breakfast time beers. I stuck to the sandwiches and coffee myself.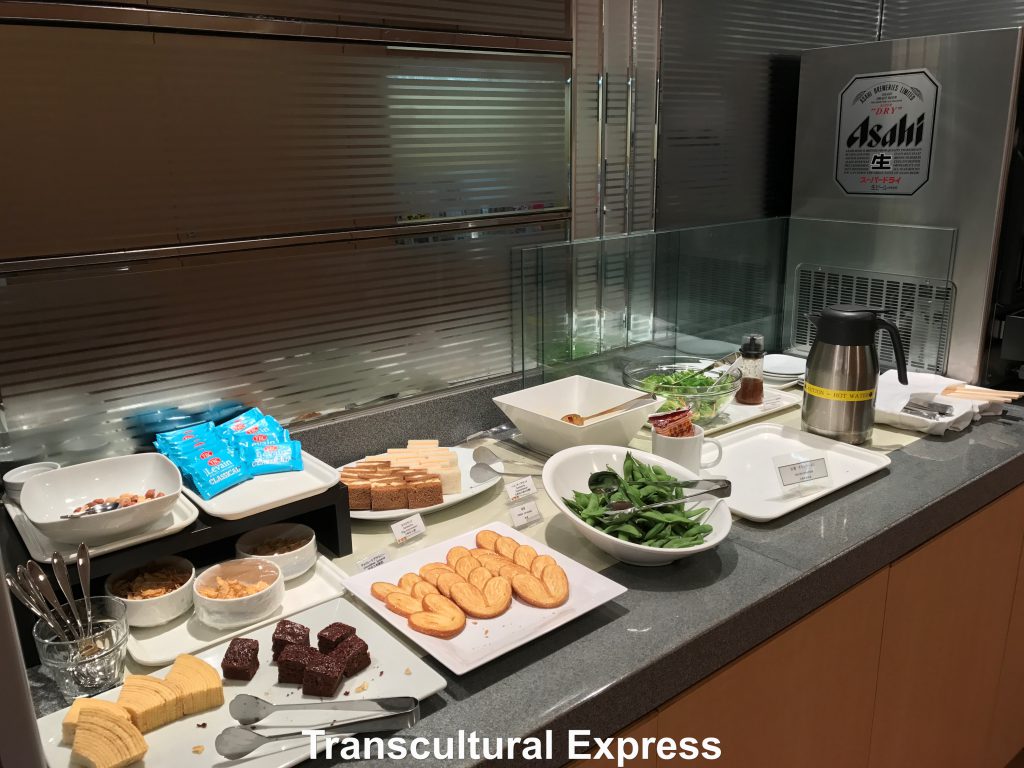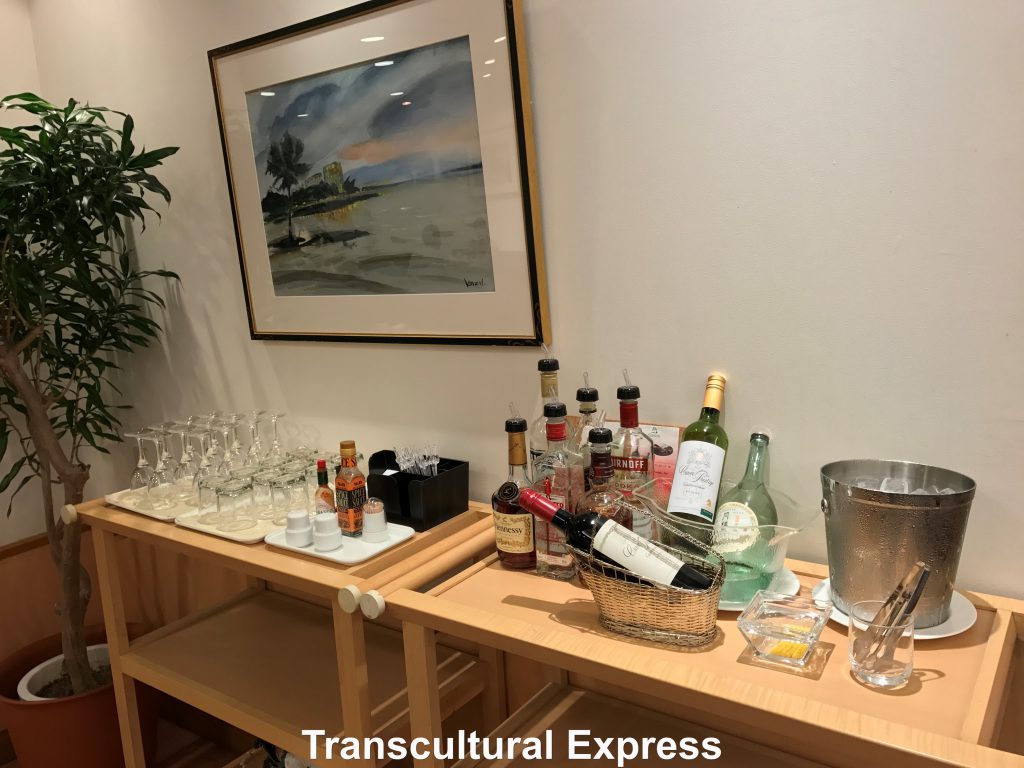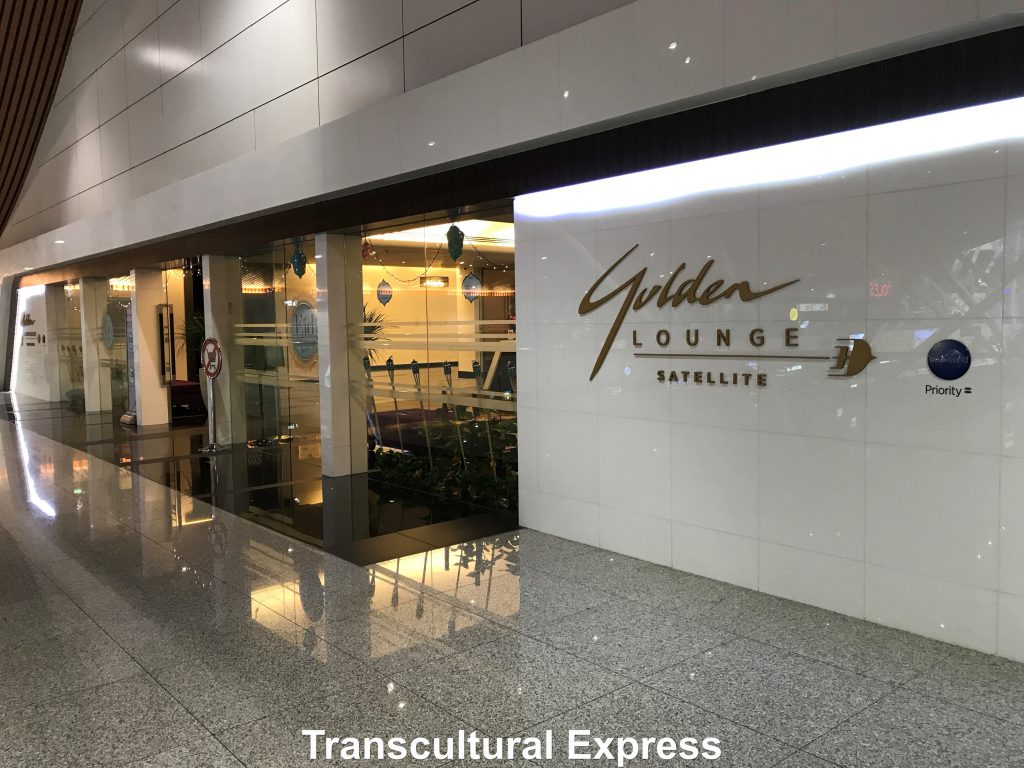 The Golden Lounge is great. It is much more spacious and has a greater variety of food. They also have better beer. I mean Carlsberg isn't the best beer in the world (no matter what the ads tell you), but anything is better than Asahi. Here is a few images from the interior: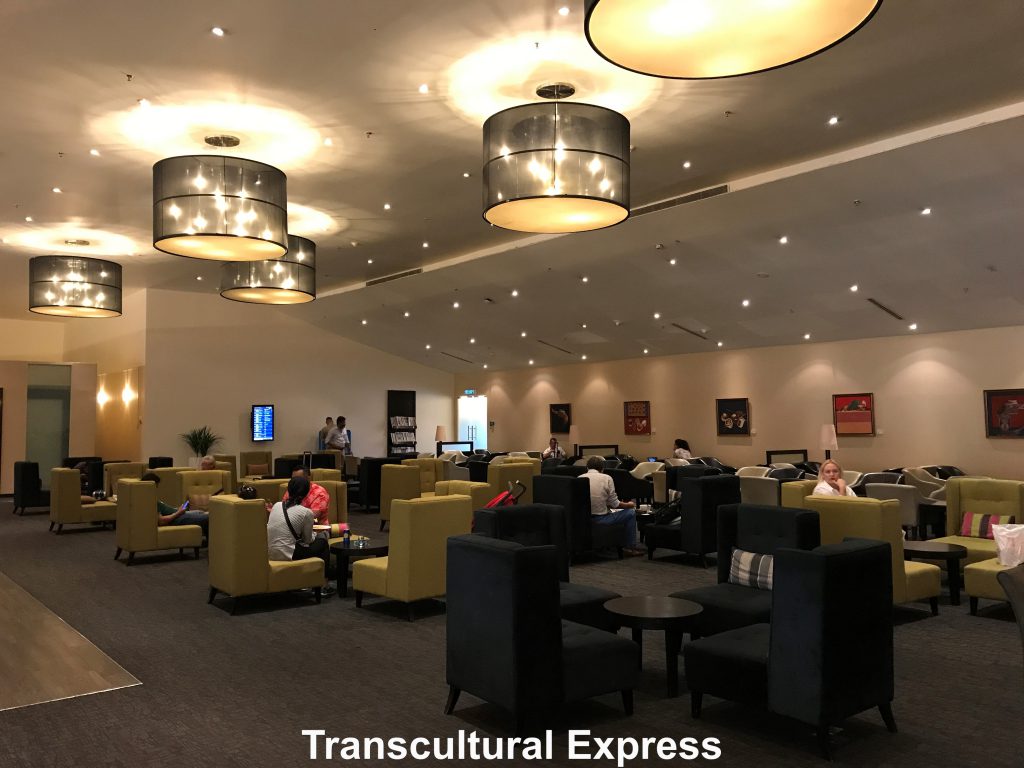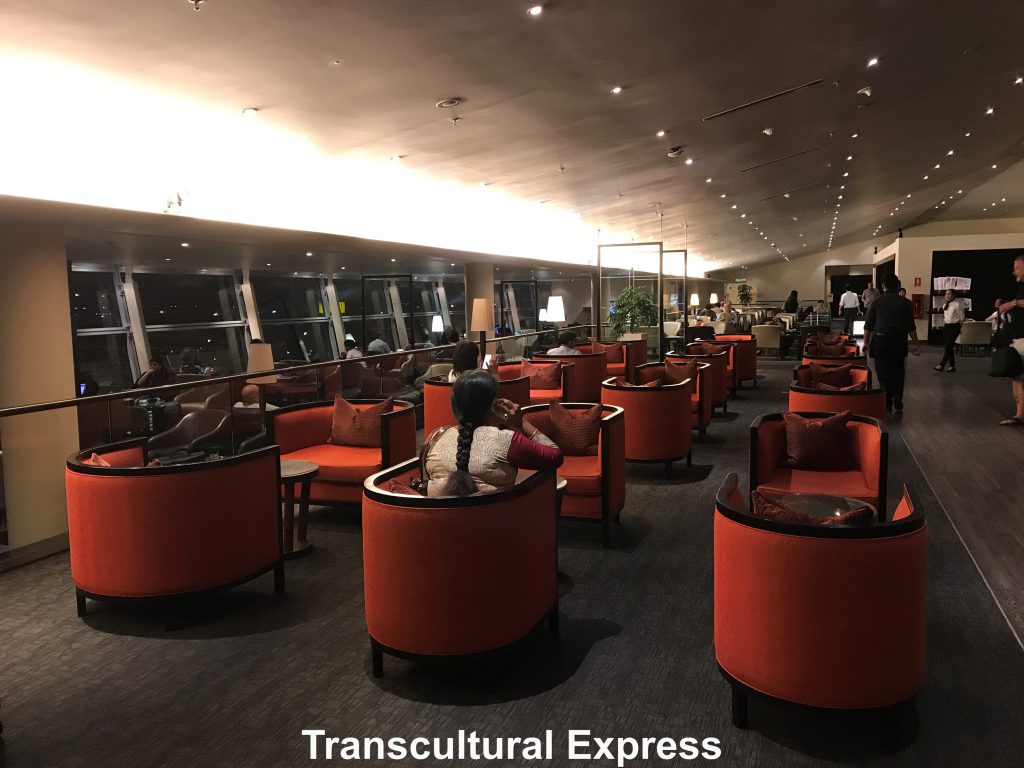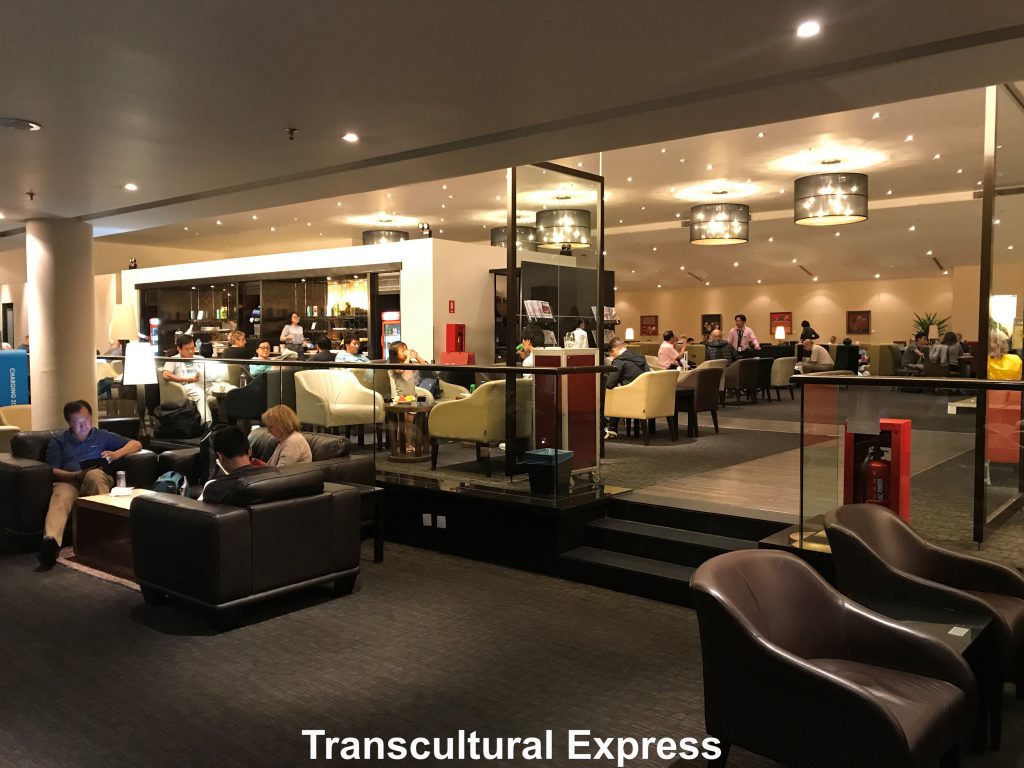 You can also sit by the window and enjoy a view of the planes coming in and out.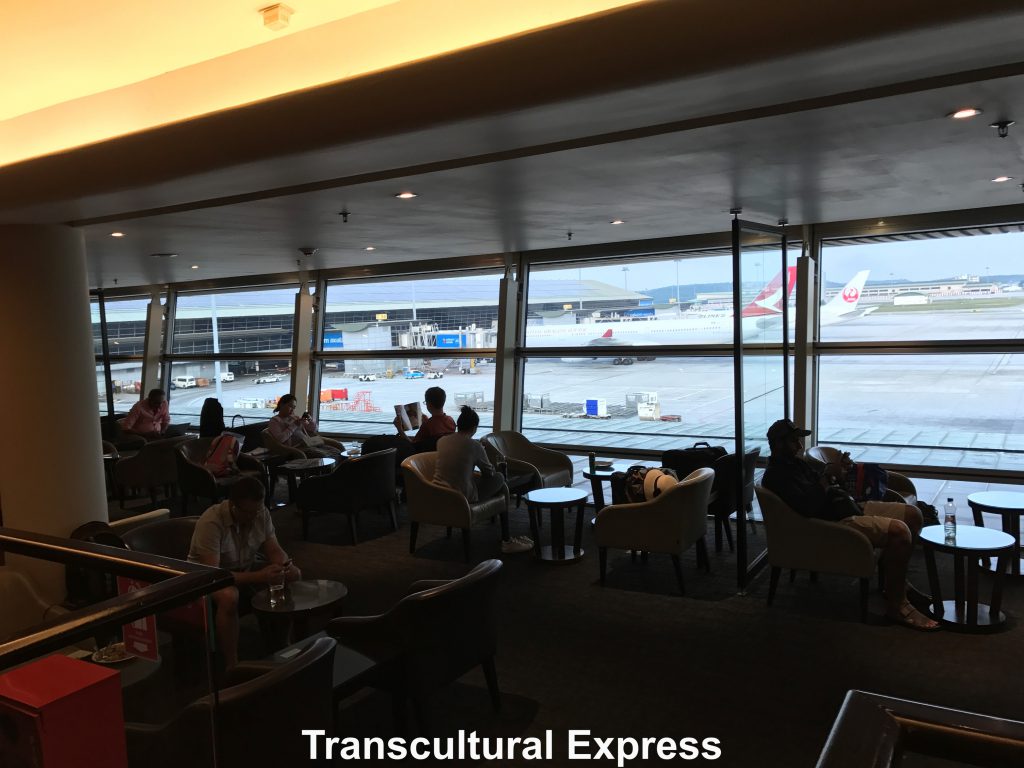 Again, you can eat and drink as much as you like and it is all free. The food is pretty good too.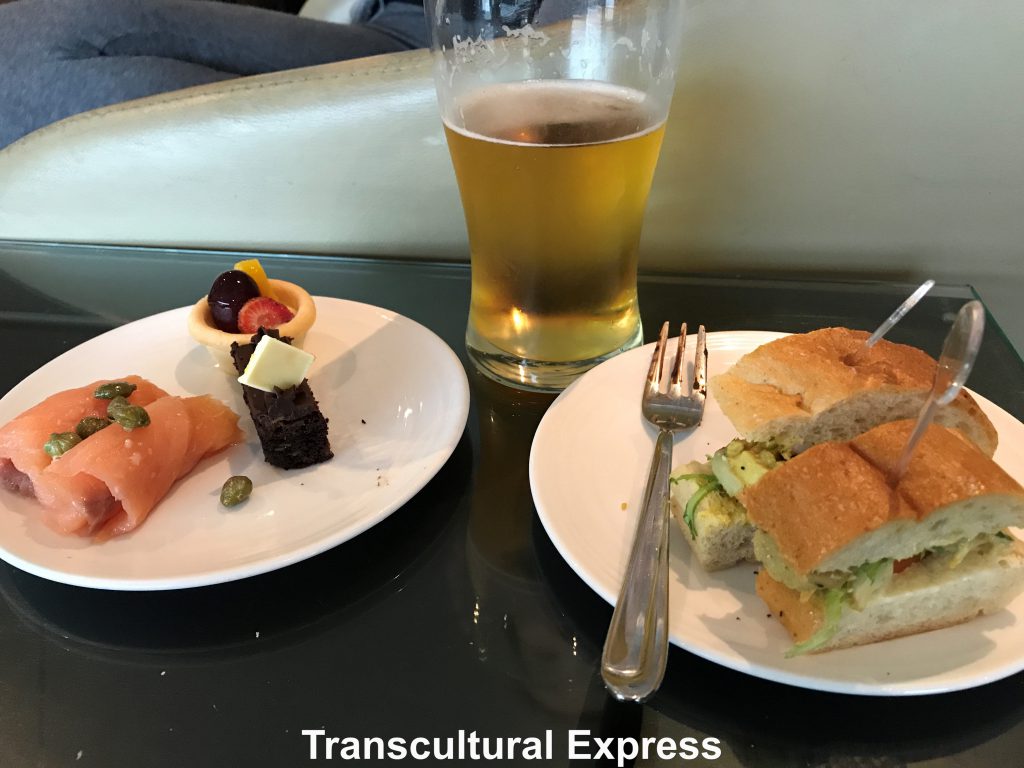 And another very important thing (my wife just reminded me) at the Golden Lounge you can take a shower and freshen yourself up. Just show your boarding pass at the shower desk and the staff there will give you a towel, shampoo and soap. Between long flights this is a real godsend.
On Board the Plane
The very best aspect of traveling business class is the seating on board the plane. Check out this fully reclinable beauty.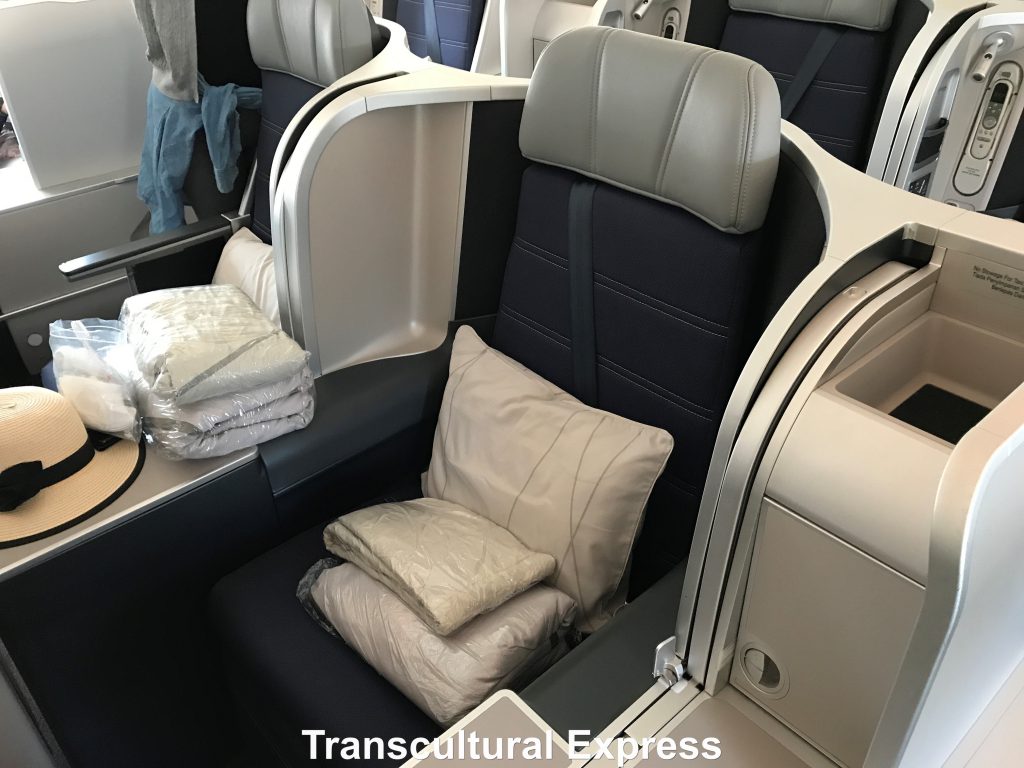 You can actually lie back in perfect comfort and sleep like a babe for most of your trip. The seats are grouped in pairs so you have lots of space and don't have to get squashed in with strangers. They also have screens between seats so you don't have to worry about Mr. Elbows invading your personal space either.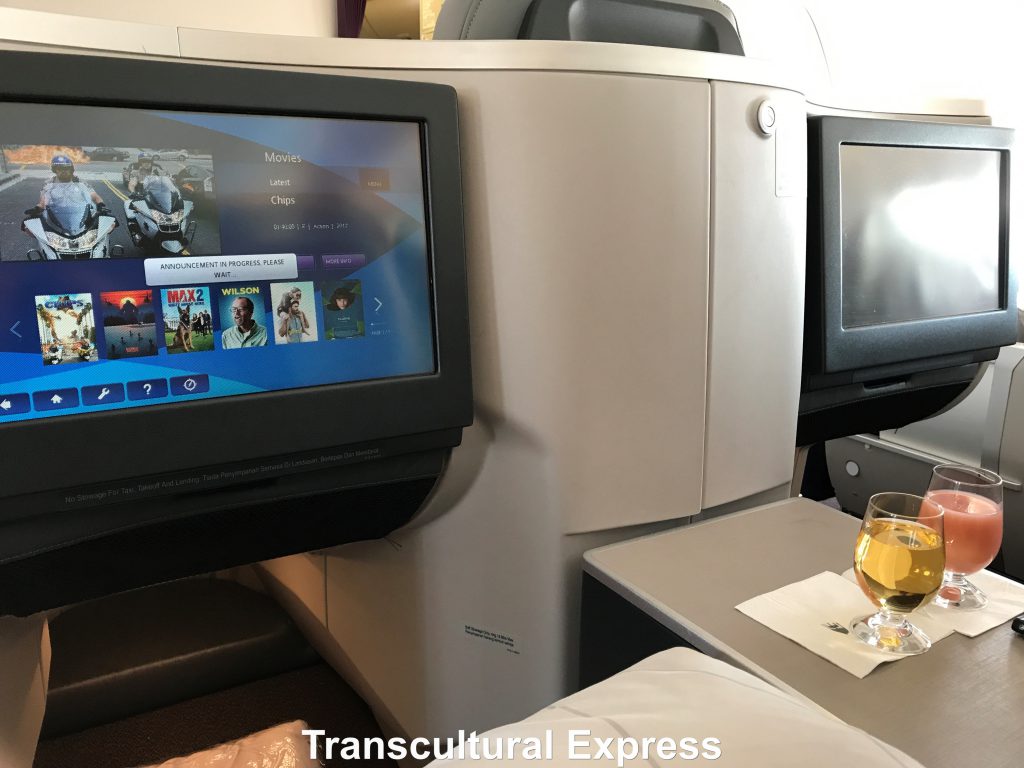 Throughout the flight the cabin attendants provide a waiting service. They bring you your drink of choice as soon as you board the plane, then they roll out the grilled sate buffet as an appetizer (chicken or beef, sir?), and then they serve you delicious full course meals. Here is my meal between Osaka and Kuala Lumpur: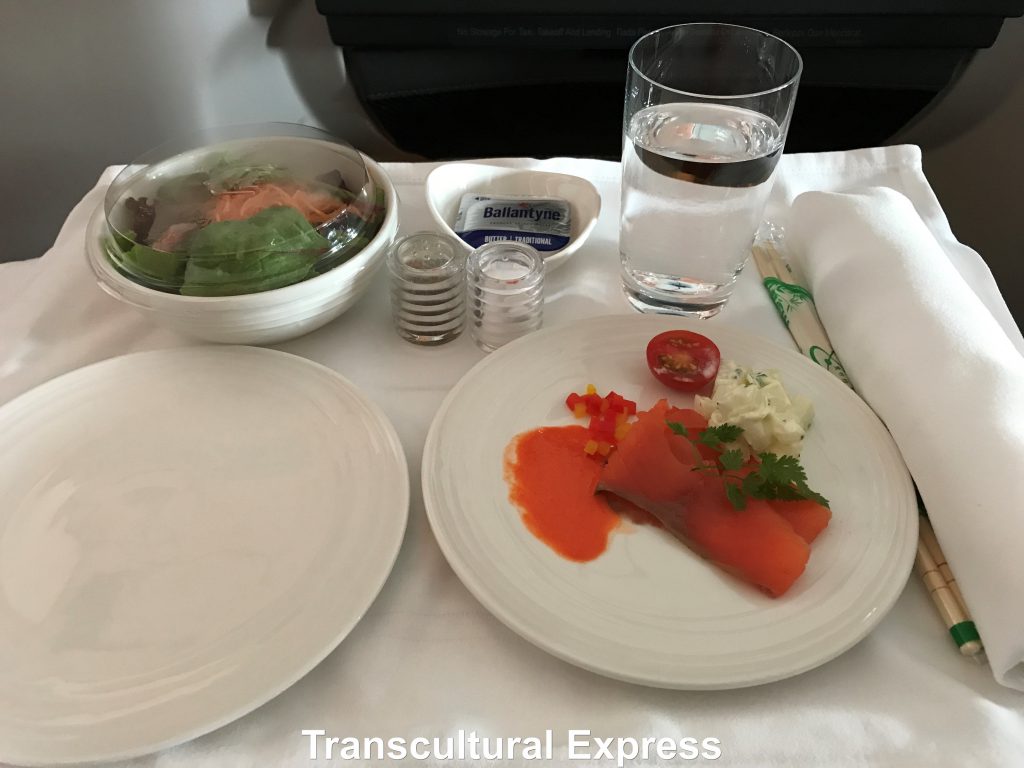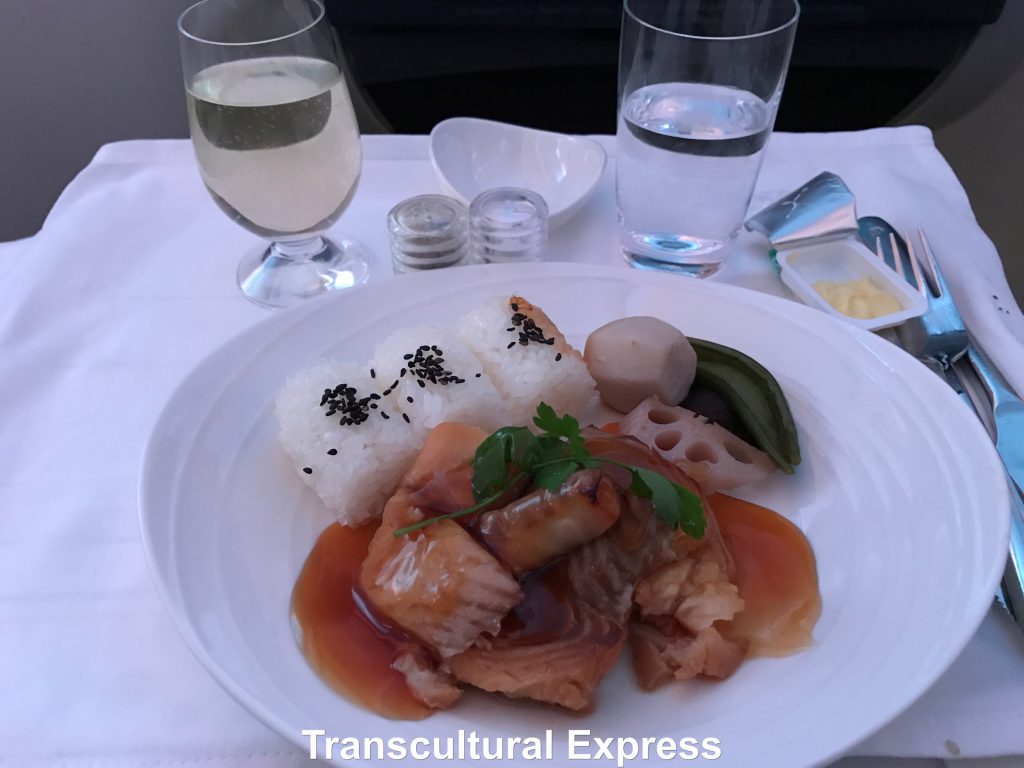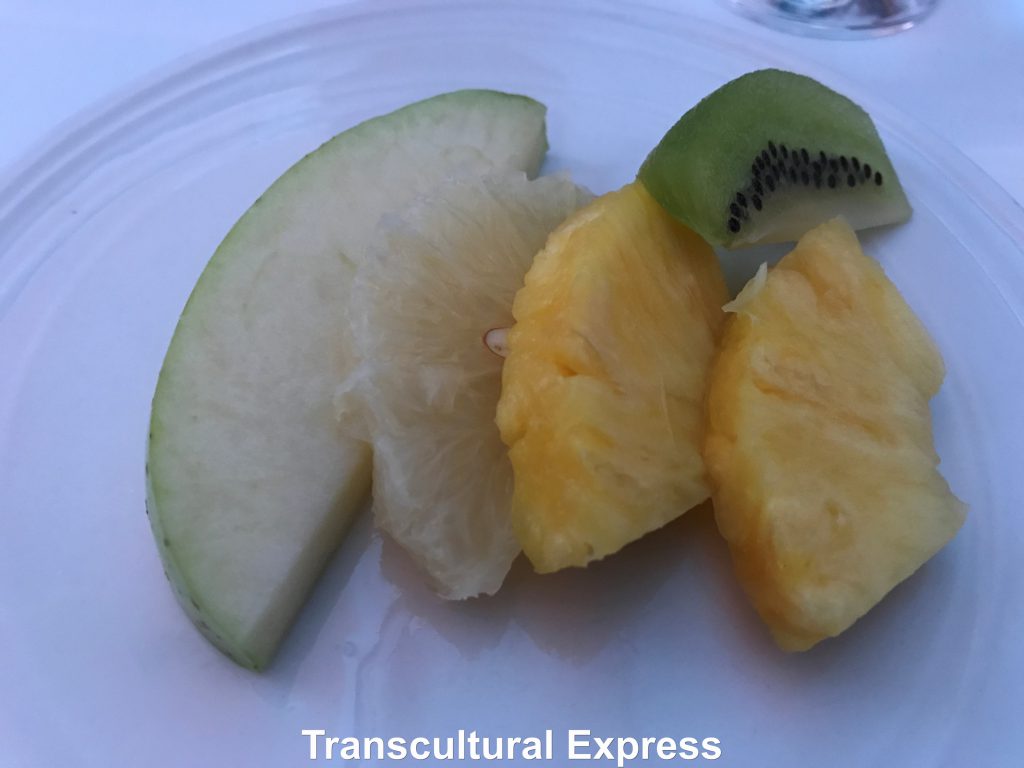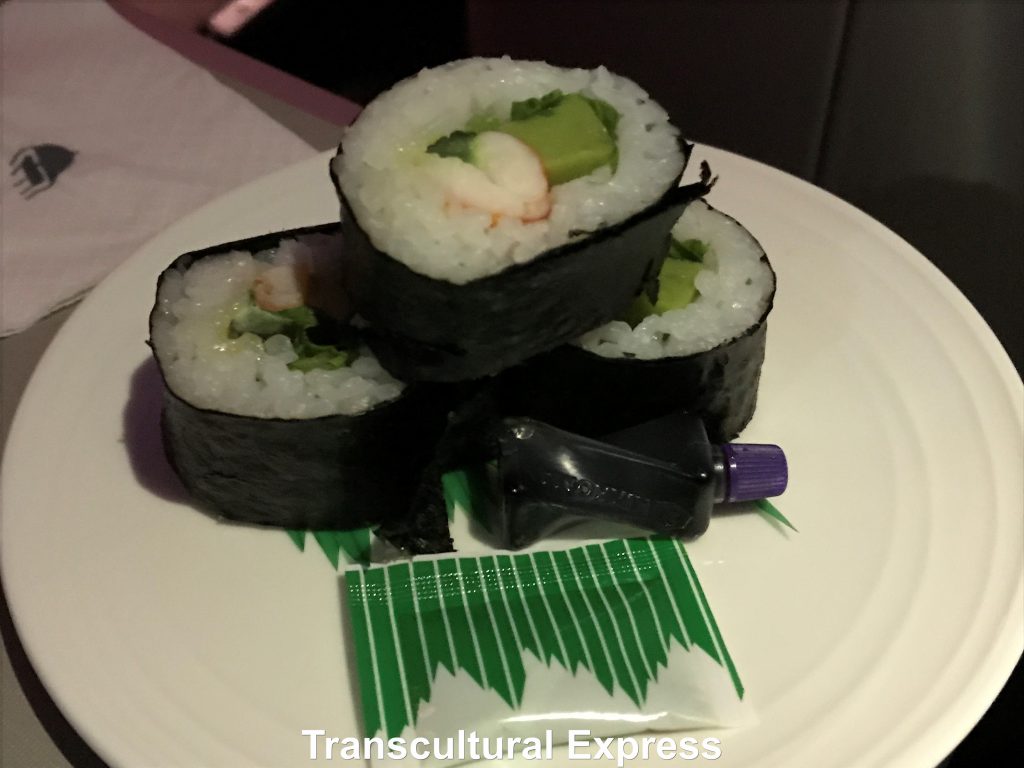 And this is what I had for dinner on the flight from KL to London: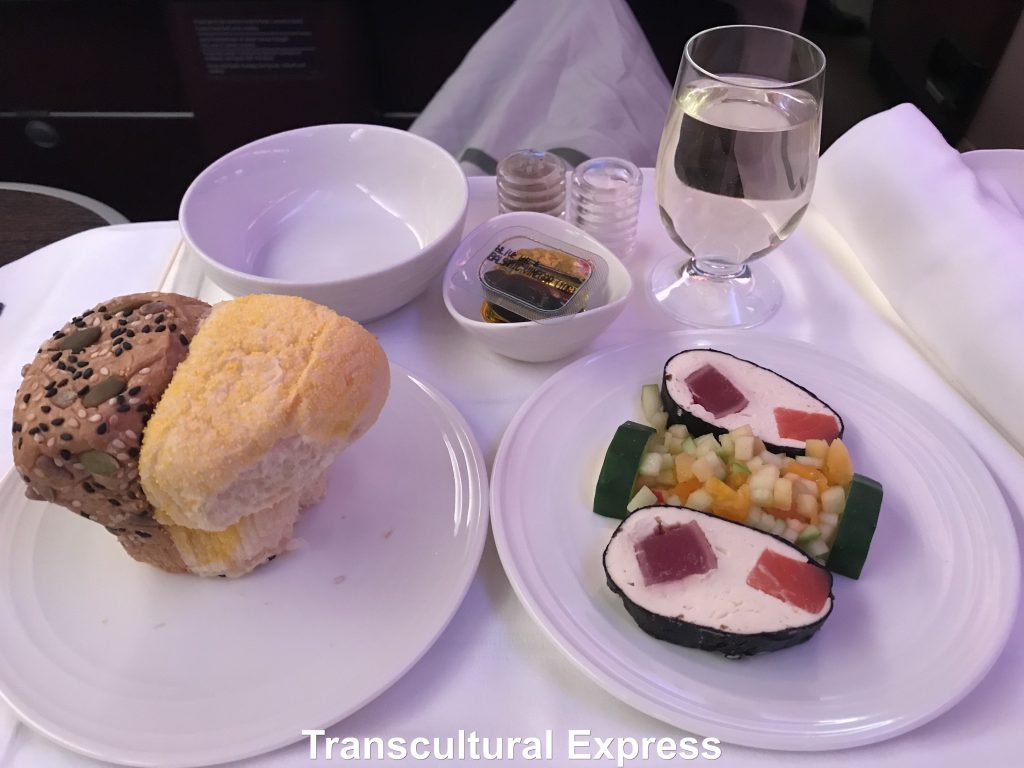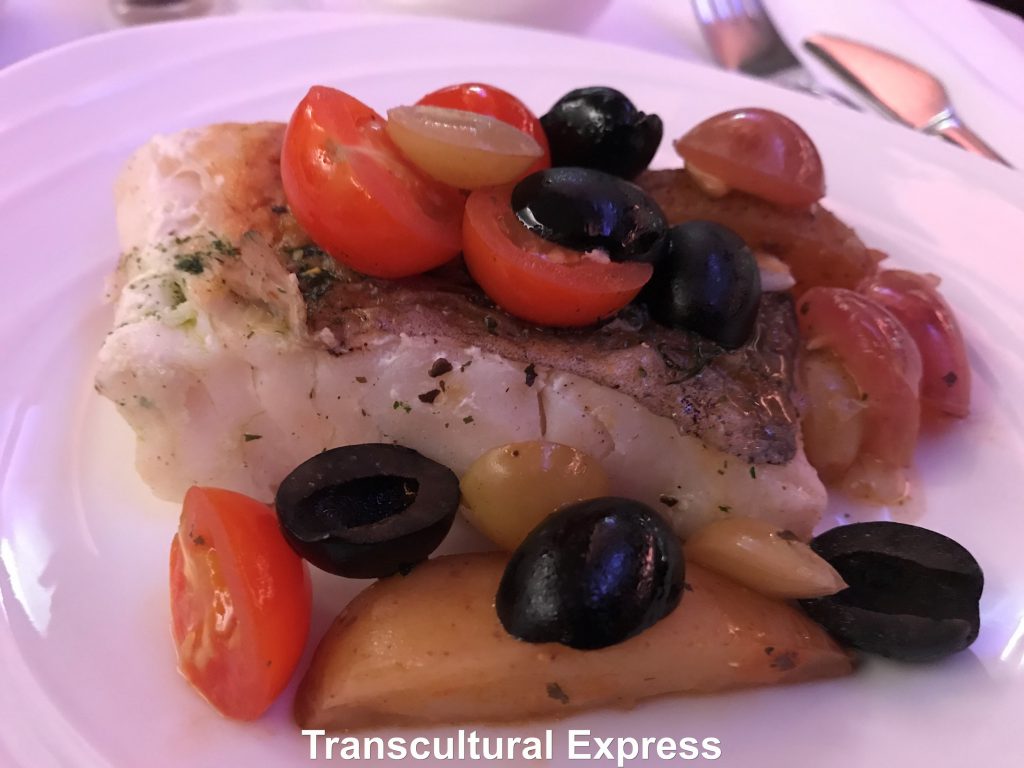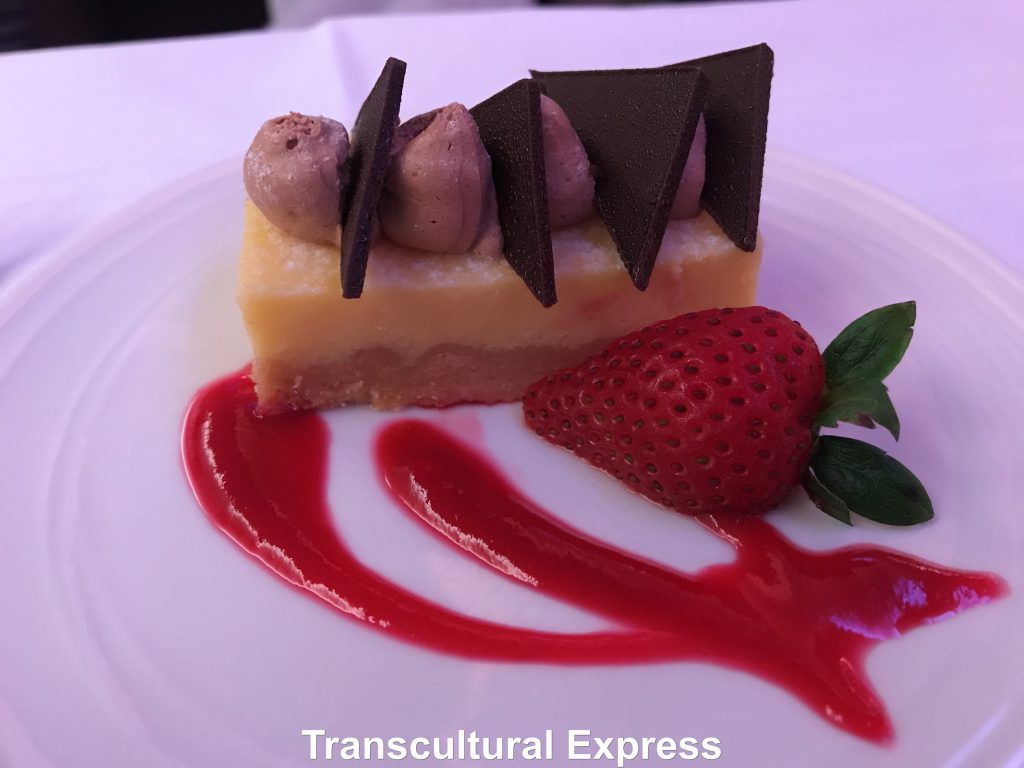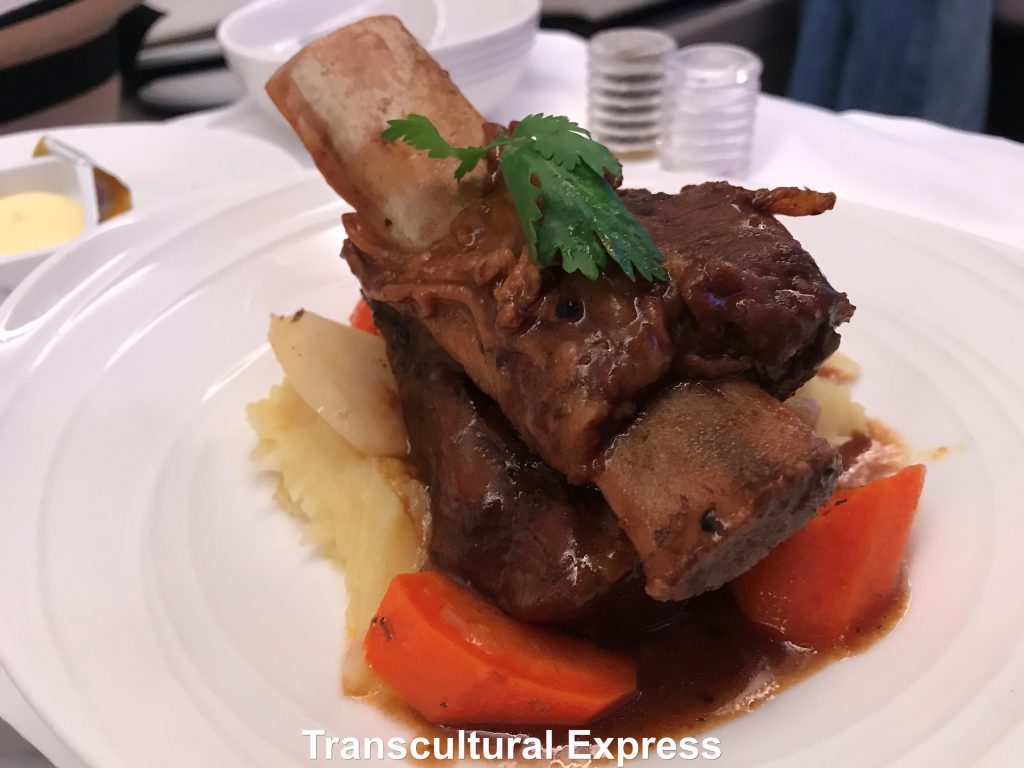 And then there was breakfast: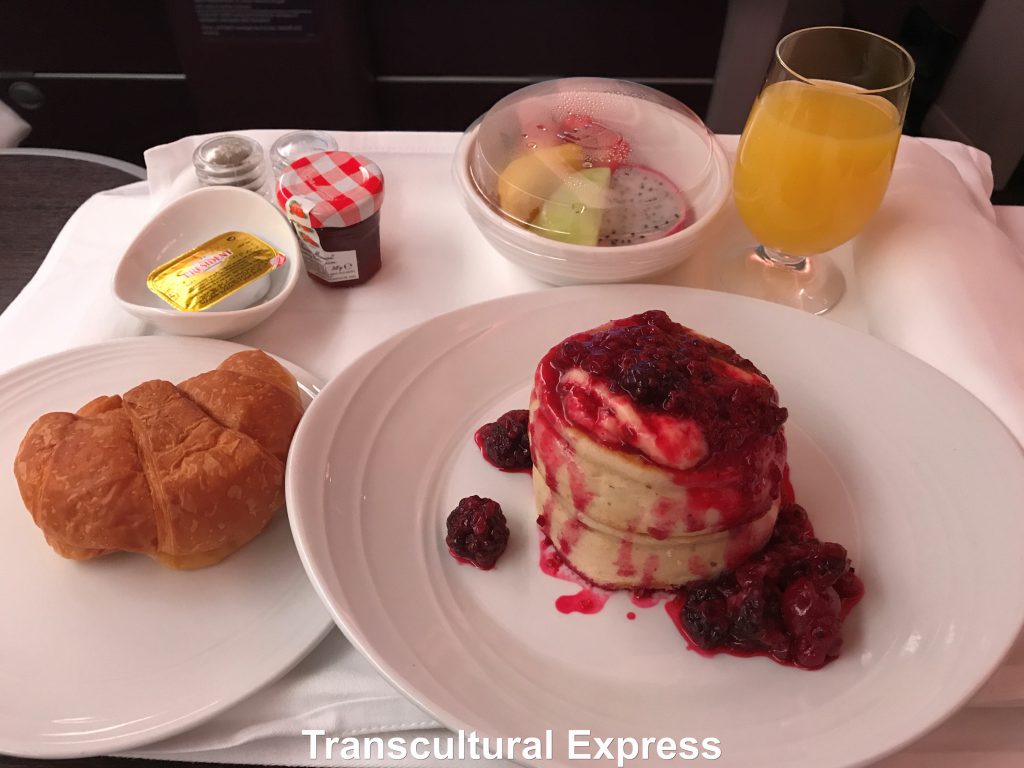 So we arrived at Heathrow well-rested and well-fed and perfectly prepared for the final leg of our journey to Dublin – and thanks to our business class ticket we were fast-tracked through the UK immigration too. To be honest the most tiring part of the whole trip was hauling our gear from one side of Heathrow to the other. But that's another story…

Malaysia Airlines often run special "Travelicious" deal campaigns, with cheap flights, 15% off prepaid baggage, and double the mileage points if you book through Booking.com. Check the Malaysia Airlines page on Booking.com for the latest campaigns.