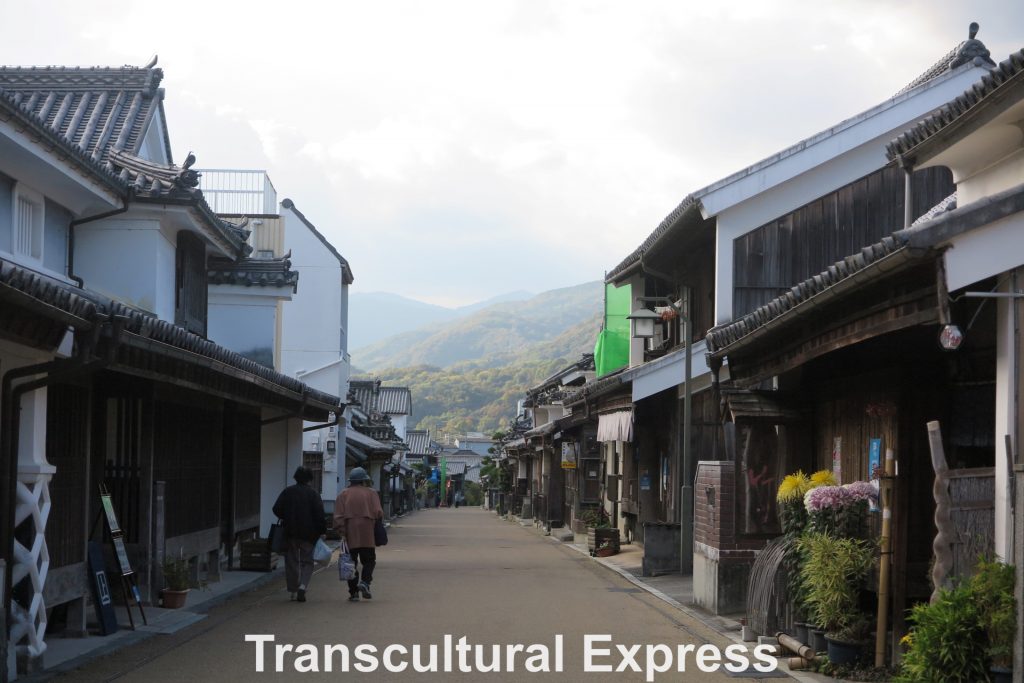 Udatsu-no-Machinami (or Udatsu Old Street) is a historic streetscape in the old town of Wakimachi now located in Mima City, Tokushima Prefecture. Around 430 meters long, this preserved street is lined with 85 traditional buildings which date from the middle of the Edo era in the 18th century to the early Showa period in the early 20th century, however, most of the buildings actually date from the Meiji era (1868 – 1912). In 1988 this street was nationally designated as an Important Preservation District for Groups of Traditional Buildings.
Wakimachi was originally a castle town that grew up on the north bank of the Yoshino River, and because it held a strategic position on an important highway, the Muya Kaido, and also had access to river boat transportation via the Yoshino River it became a thriving local center of commerce and trade. Indigo-dyeing was the main source of business here and the houses that now remain on Udatsu Old Street were the houses of wealthy indigo merchants.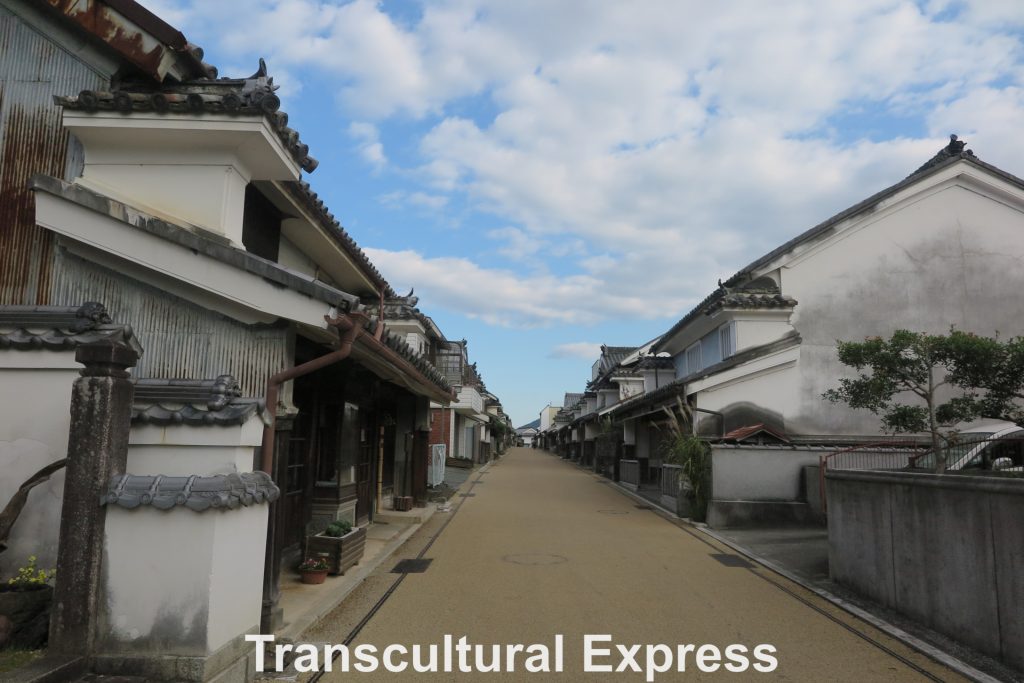 The street (or machinami) gets its name from udatsu, a type of wall extension on the lower eaves of a private house that jut out like sleeves on either side of the buidling. These udatsu were intended as a fire-break between houses, but they were also something of a status symbol as they showed the house's wealth. We can see from this architectural feature that the merchants of Wakimachi were very successful indeed. There is even an expression in Japanese: udatsu ga agaranai, which literally means someone's "udatsu isn't rising", but as an idiom means someone is failing to get ahead in life.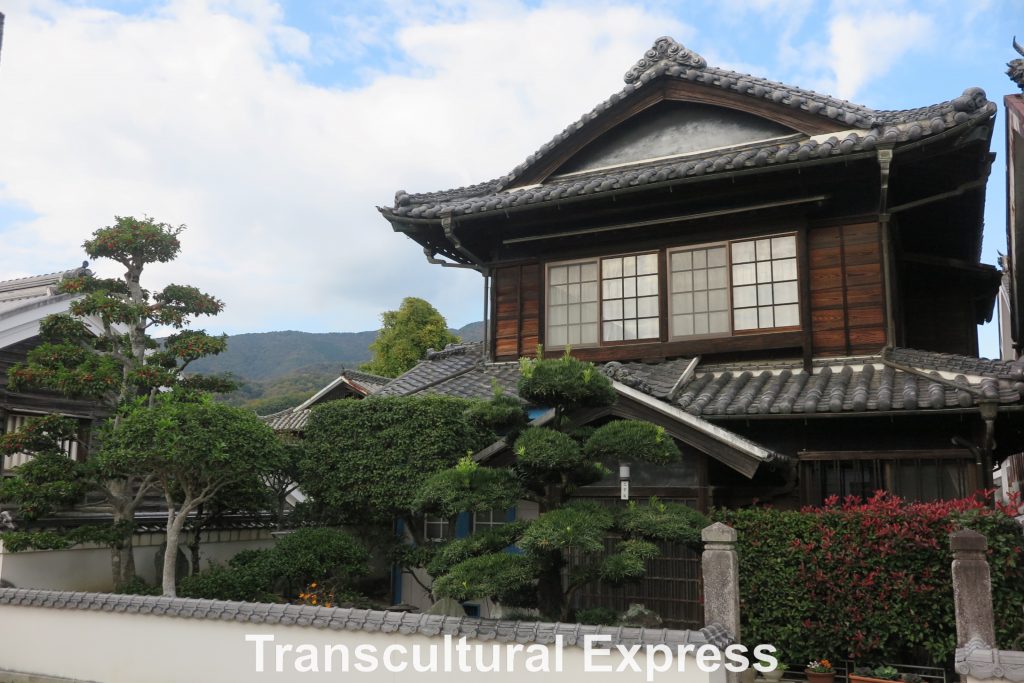 Many of the houses on Udatsu-no-Machinami are still private residences, but some have been converted into souvenir stores and cafes and there is one indigo merchant's house, the Yoshida-ke Jūtaku (Yoshida Family Residence), which you can visit and explore on the inside if you are willing to pay the 500 yen entrance fee.
During our visit, the street felt very much like a ghost town with few visitors and many businesses closed, but that was obviously due to the pandemic-induced drop off in tourist traffic. It is still a pleasant spot with an atmosphere of old Japan, and although I wouldn't go out of my way to see it, if it is on your way while traveling through Tokushima prefecture, it is certainly worth stopping by for a stroll.
Location
If you are traveling by train, the closest station to Udatsu-no-Machinami is Anabuki Station on JR Shikoku's Tokushima Line. Anabuki Station is 40 minutes from Tokushima Station by Limited Express and a 10 minute taxi ride away from Udatsu-no-Machinami (or 34 minutes on foot). If you are traveling by car Udatsu-no-Machinami is about an hour from Tokushima City on toll-free roads or 40 minutes via the Tokushima Expressway. You can park up at the Michi-no-Eki Ai-Land Roadside Station which is located right beside the street. The Roadside Station also has a cafe and a shop selling locally-made indigo-dyed goods and locally-grown agricultural products. Here is a map showing Udatsu-no-Machinami's location.